Lab Updates
---
2023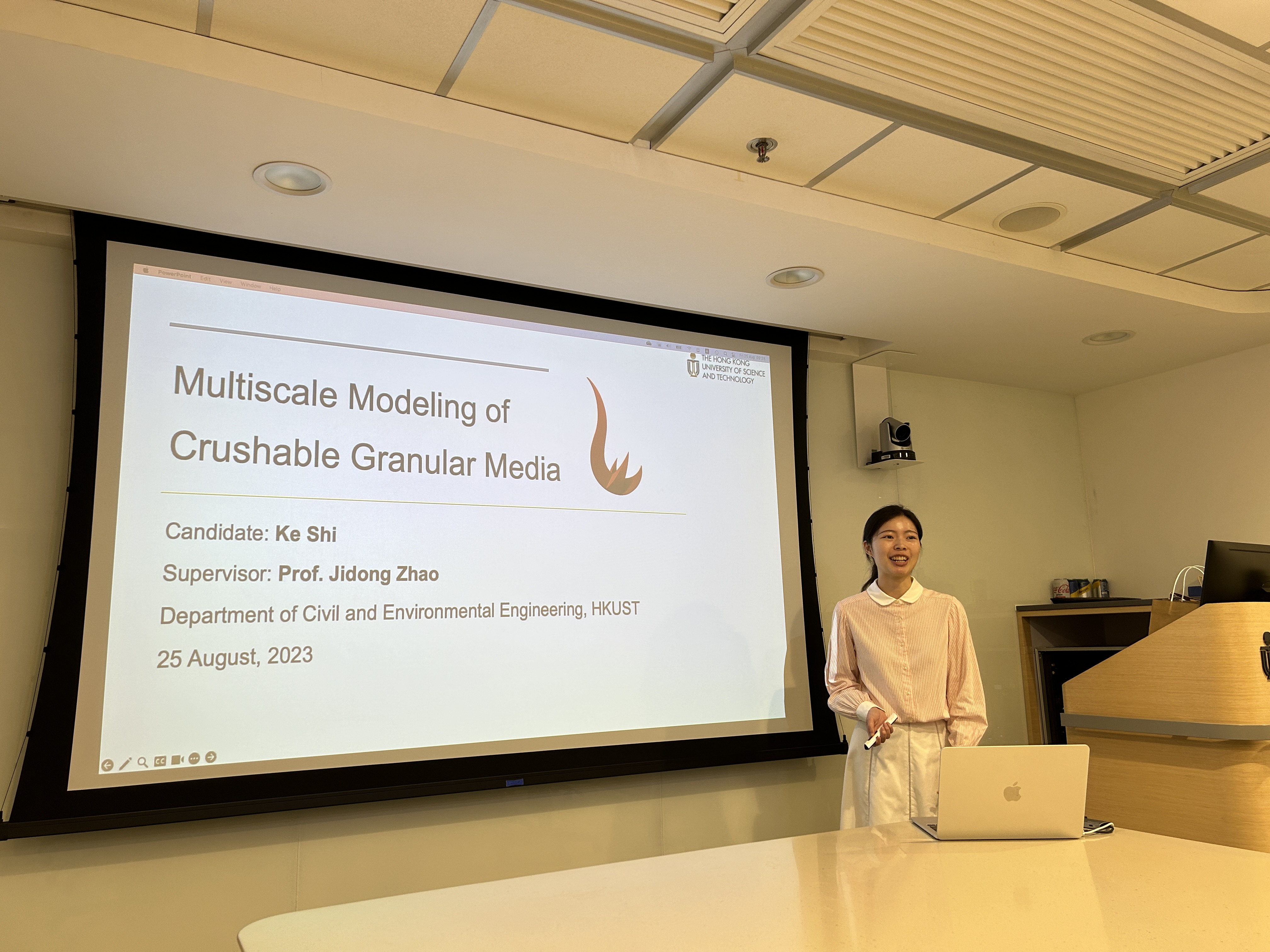 SHI Ke successfully passed PhD defence
SHI Ke has successfully passed her Ph.D. defence today on thesis entitled "Multiscale Modeling of crushable granular media". She developed advanced numerical methods to examine the shear behavior of granular sand under general loading conditions and put a focus on exploring the critical state characteristics of crushable sand. She has also devoted a study on the role of grain crushing on triggering earthquake at fault gauge. Thank you Ke for working with me. Wish you all the best for your future career.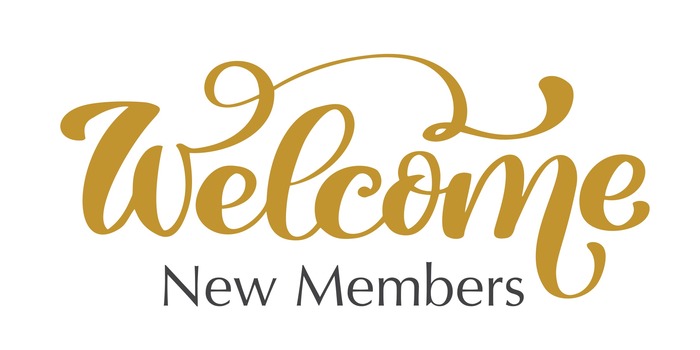 New Lab Member
We warmly welcome three new members, Wentao WANG, Zheng CHENG, and Anjan Rajapakse, joining the Lab as research students. Look forward to an exciting and fruitful journey with all of you.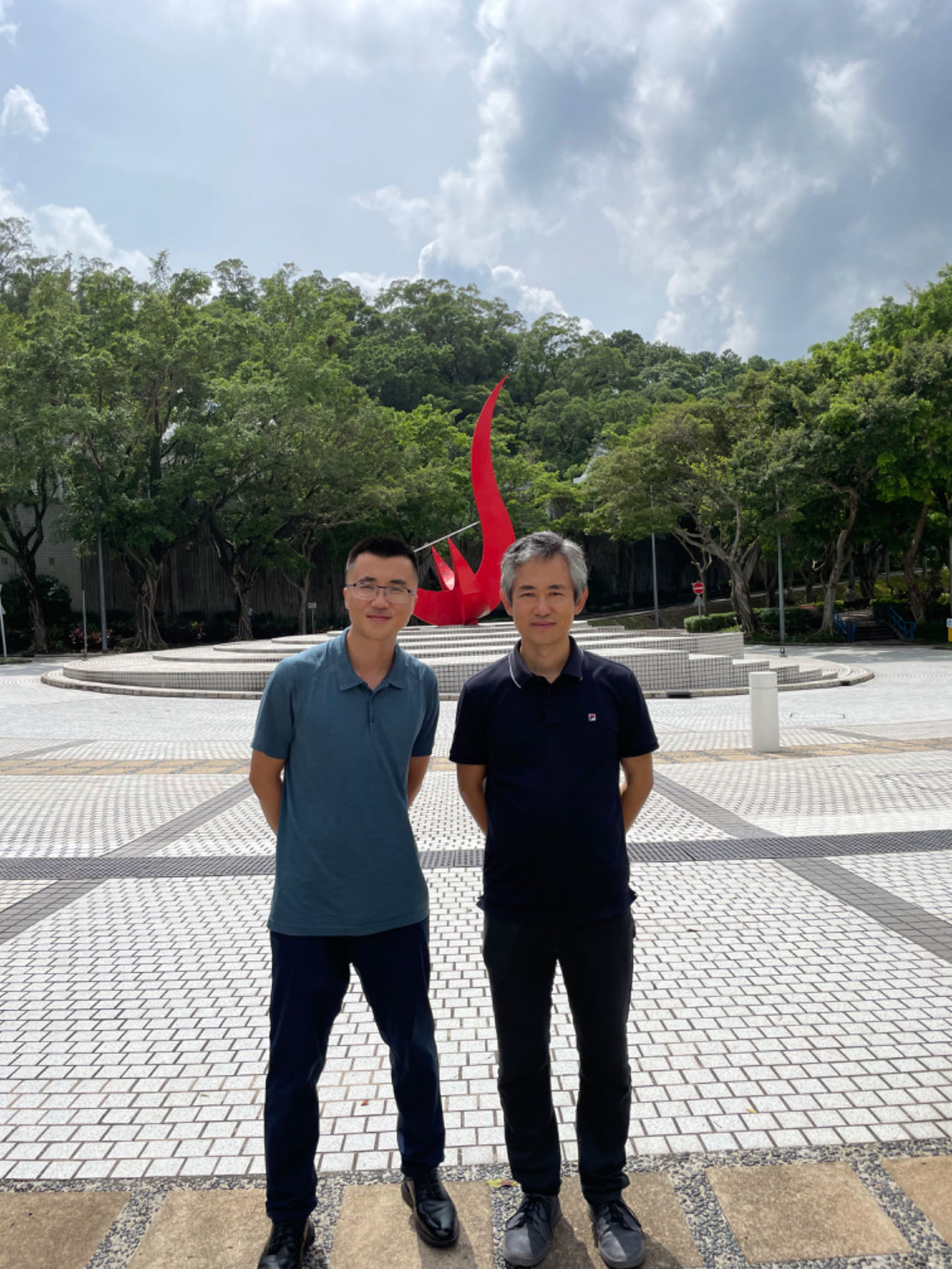 Dept seminar by Prof Qiushi Chen
It was out tremendous pleasture to have invited Prof Qiushi Chen from Clemson University to give a seminar in the Department on DEM modeling of deformable granular particles. Prof Chen also engaged with our faculties and graduate students on stimulating discussions as part of the talk.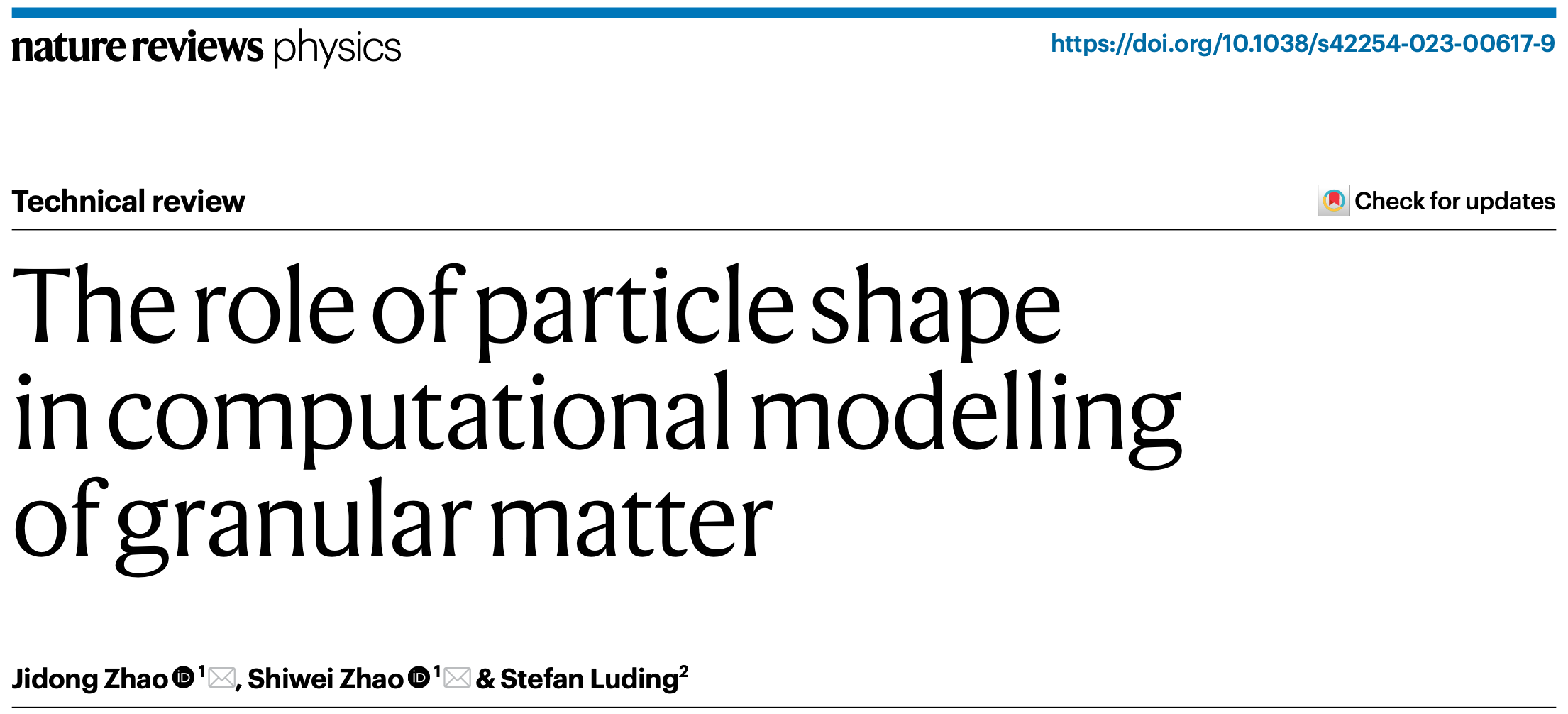 New paper in Nature Reviews Physics
Our invited Technical Review has been officially published in the prestigious Nature Reviews Physics journal where we critically reviewed the technical progresses in the past five years on how particle shapes of granular matter are computationally modelled for both naturally occuring materials and engineered geometries. We also disucssed how future challenges are related to pertinent scientific and engineering problems with granular matter where particle shape plays a key role. Read the NRP paper.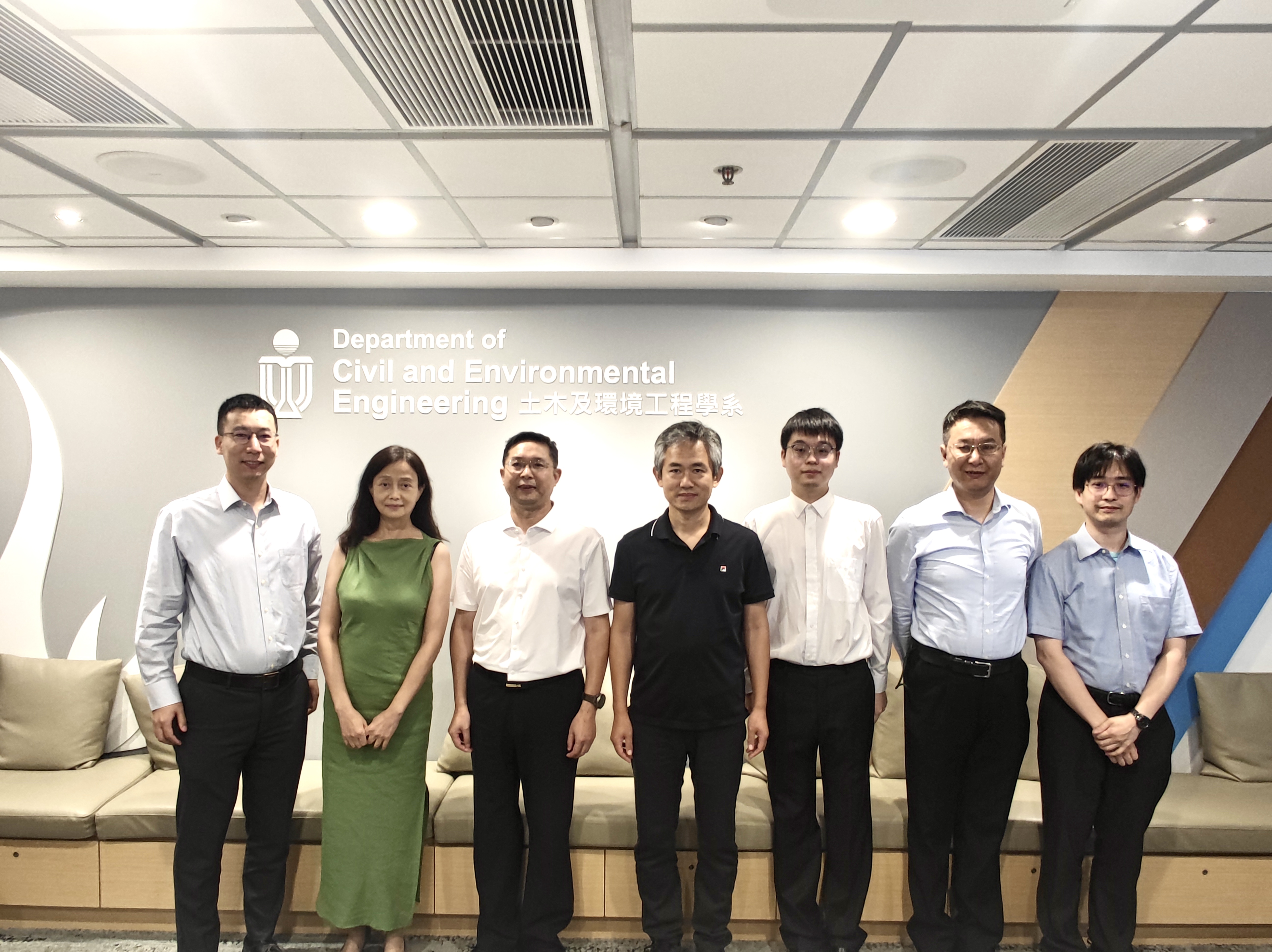 YU Tao successfully held defence
Proud supervisor moment - YU Tao has successfully held his Ph.D. defence today on thesis titled "Multiscale Modeling of Powder-based Additive Manufacturing". His thesis presents an advanced computational method in simulating complicated multiphase, multiphysics processes involved in laser powder-bed fusion (L-PBF) for additive manufacturing. The thesis includes external examiner Prof Moubin Liu of Peking University and HKUST colleagues as internal examiners - thank you all. Tao's work helps to create a new forefront for our computational granular mechanics research - thank you Tao for your great work. It has been a great pleasure working with you. Great to see you have found a dream job in your hometown which indeed diversifies the future for our graduates. Wish you all the best.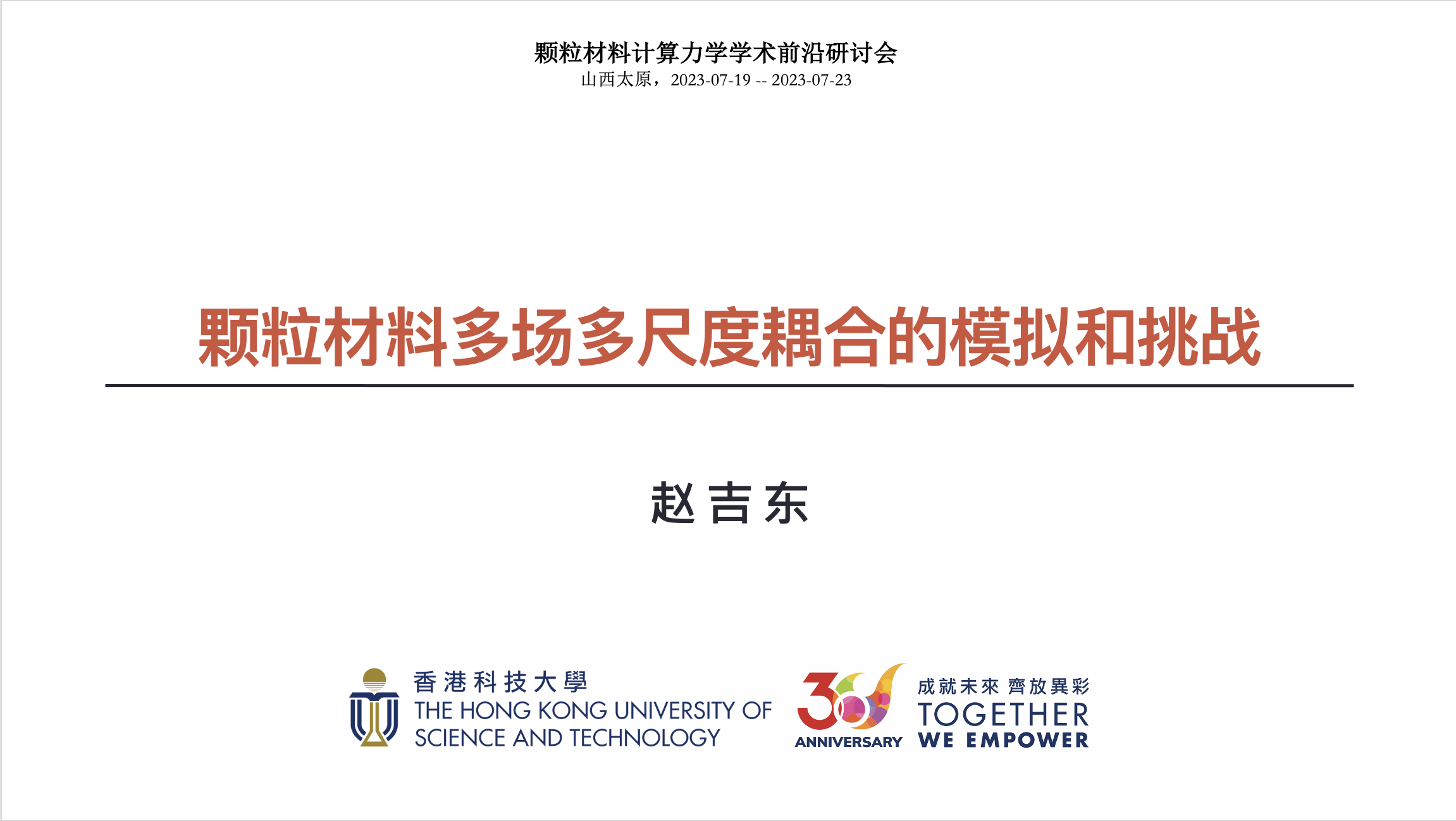 Multiple city travels and Taiyuan workshop
My summer break started officially from early July with travels to multiple mainland cities, first to Beijing (8-11 July), Wuhan (12-19 July) and then Taiyuan (20-23 July). Prof Wei Zhou and Prof Gang Ma kindly hosted my one-week stay at Wuhan University and my talk on 18 July 2023. Prof Huabei Liu and Prof Bo Zhou of Huanzhong University of Science and Technology also invited me to give a talk on my research on 17 July. It was great to meet up old friends in the community of computational granular mechanics in workshop organised by Prof Yuntian Feng in Taiyuan where I gave a talk summarising the state-of-the-art and challenges in multiscale, multiphase modeling of granular media.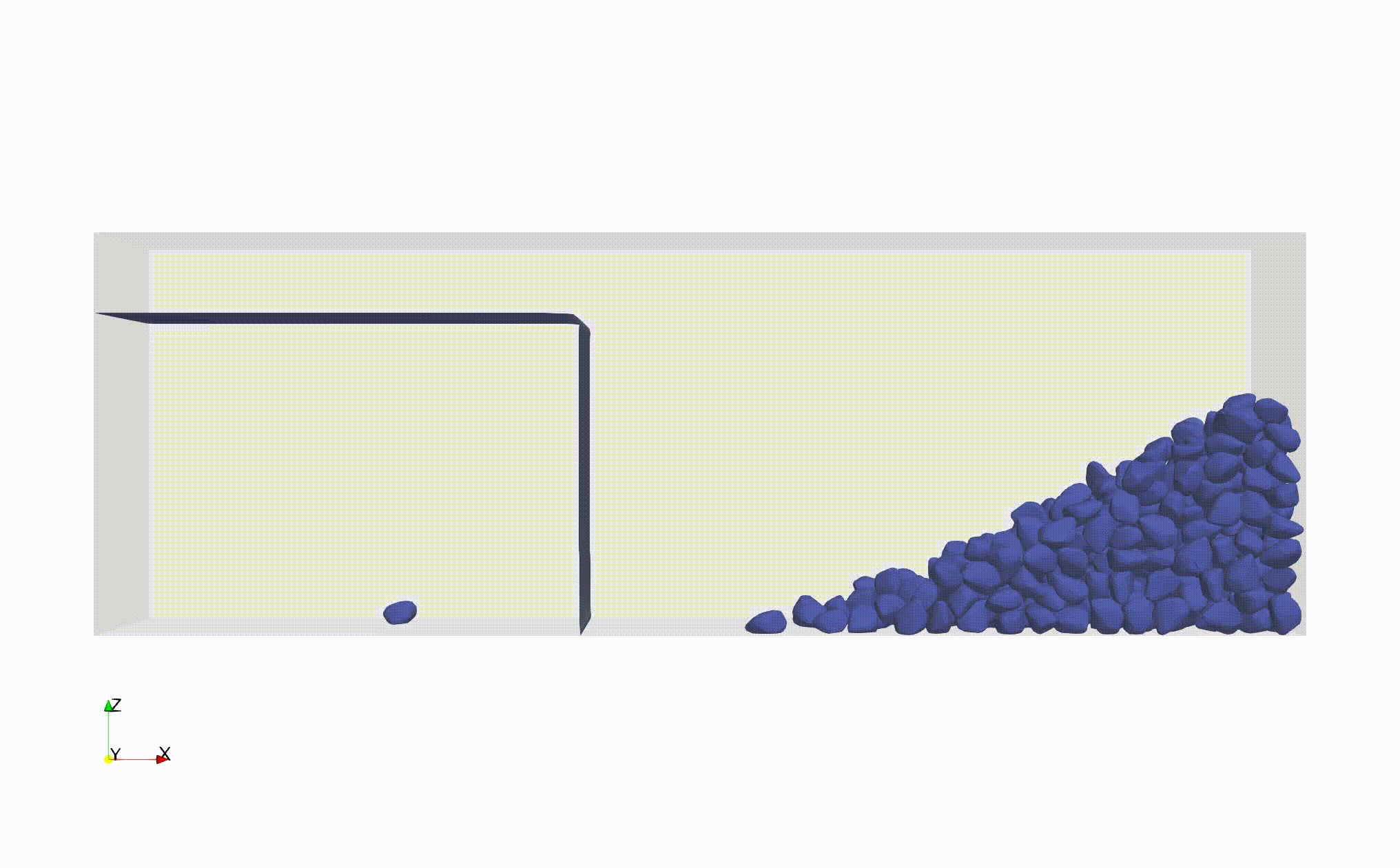 Fully resolved CFD-DEM coupling scheme for arbitrarily shaped particles
Zhengshou's new paper published in CMAME presents a new fully resolved CFD-DEM coupling scheme for accurate modeling of particle-fluid interactions involving arbitrarily shaped particles. We leverage the Signed Distance Field (SDF) theory as a broker for accommodating robust particle shape simulations and accurate characterization of the surrounding flow field. The flow can be multiphase involving both incompressible air and liquid phases. Shown animation is wave impacting on breakwater of non-spherical particles whereby the following details are captured: (1) the front-toe particles are carried by the wave to roll over to the top; (2) the air phase in the stack is driven out from the pores by the wave water; and (3) the infiltration of fluid down into the pores upon the retreat of the wave. Read the paper.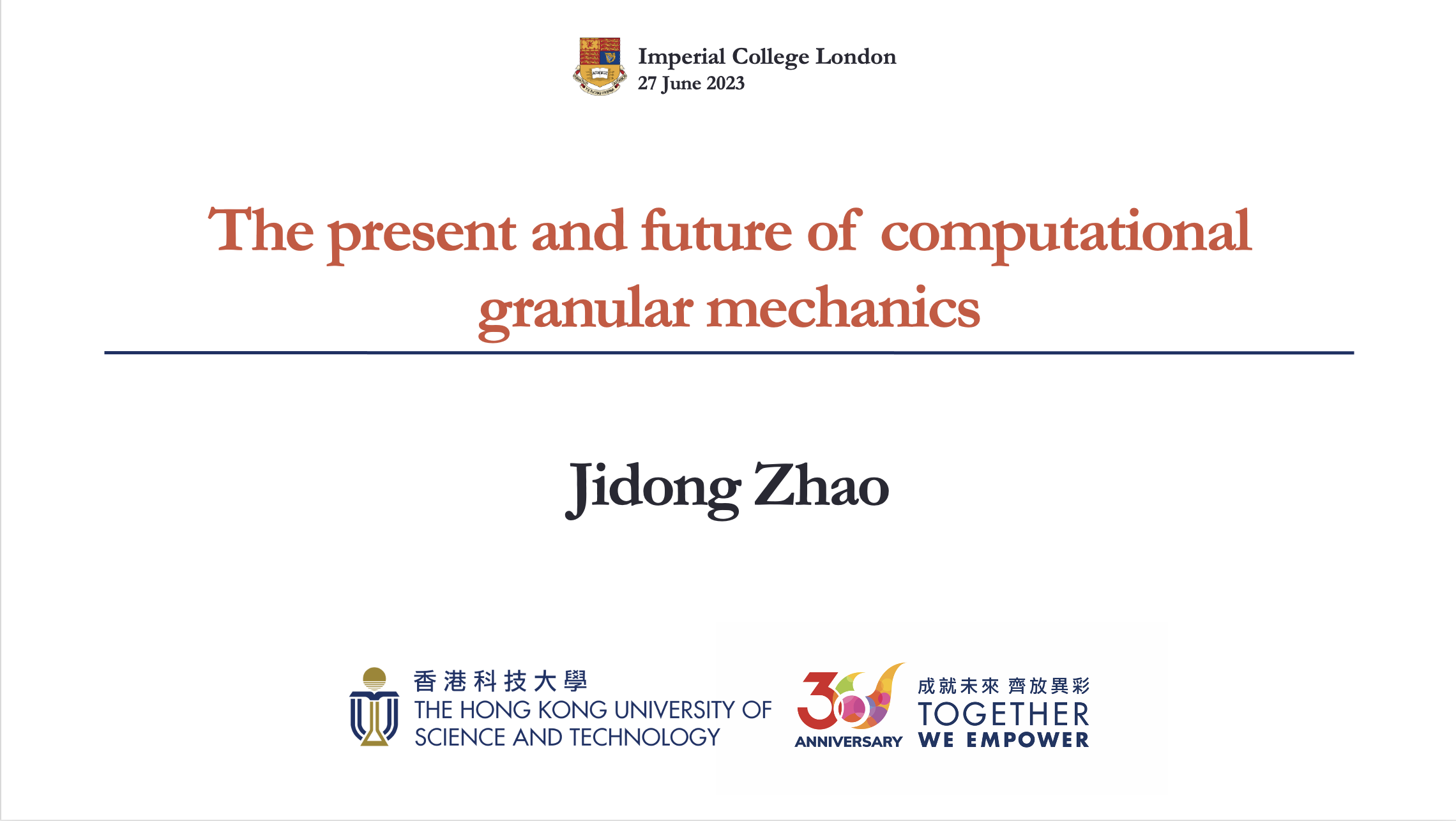 Invited talk at Imperial College
It was a great pleasure to give a talk on "The present and future of computational granular mechanics"at Department of Civil and Environmental Engineering of Imperial College London. Many thanks to Catherine O'Sullivan for hosting my talk and for your kind hospitality. Enjoyed the stimulating discussion with you and your students!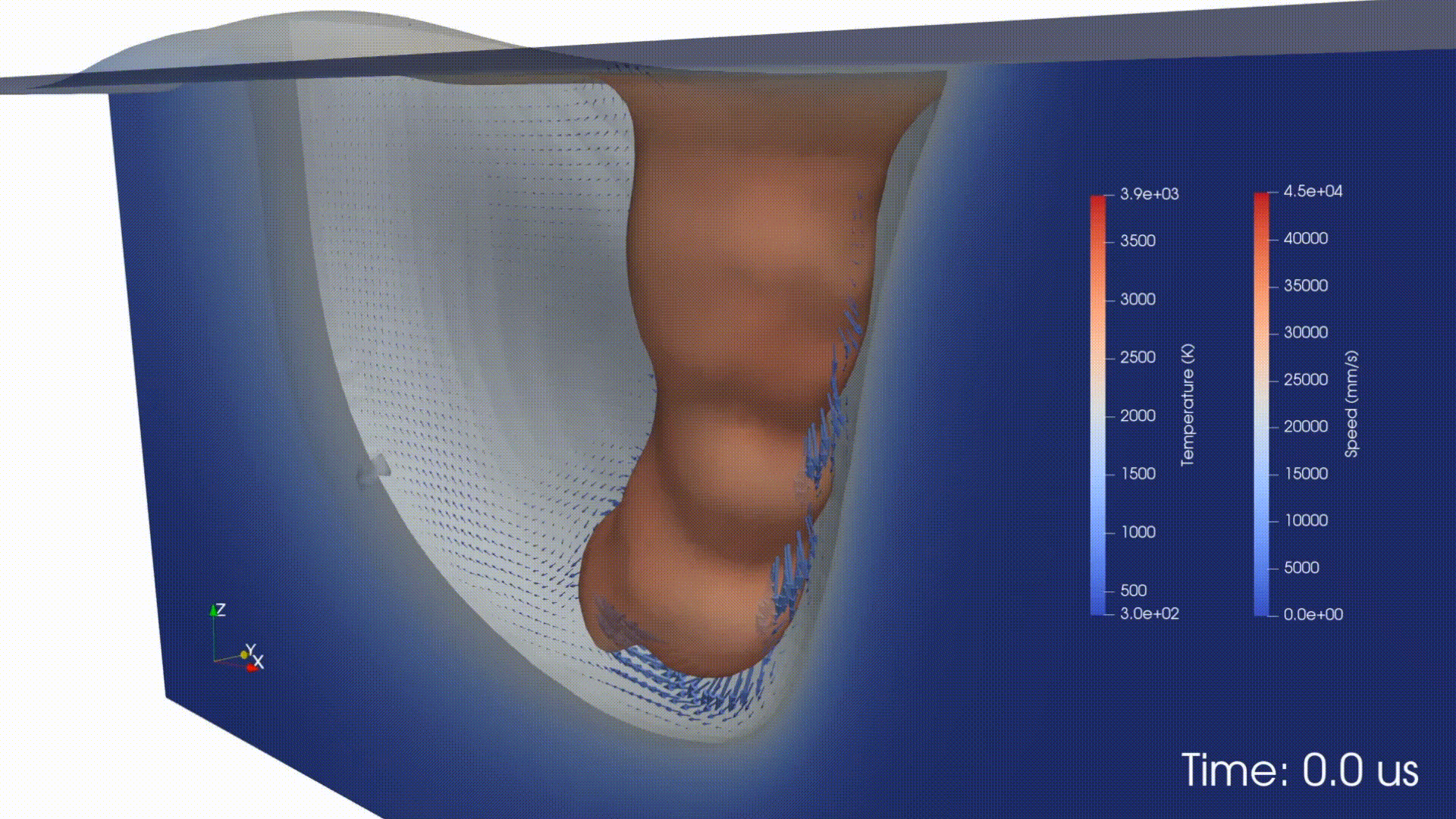 Vapor condensation and keyhole pore in L-PBF
It is exciting to share our new study published in Additive Manufacturing where we numerically examined the complete cycle of keyhole pore evolution in L-PBF of Ti-6Al-4V alloy, including its generation, collapse, and splitting. We highlighted the possible contribution of metal vapor condensation in conjunction with liquid vortex, recoil pressure, surface tension, and keyhole morphology, to the development of keyhole pore. We further demonstrated vapor condensation may cause high-speed microjets for keyhole pore that lead to pore collapse and splitting. The study helps to improve our understanding of keyhole pore generation in metal selective laser melting (SLM) for additive manuscript. Shown animation is simulated keyhole pore generation followed by vapor condensation. Read the paper.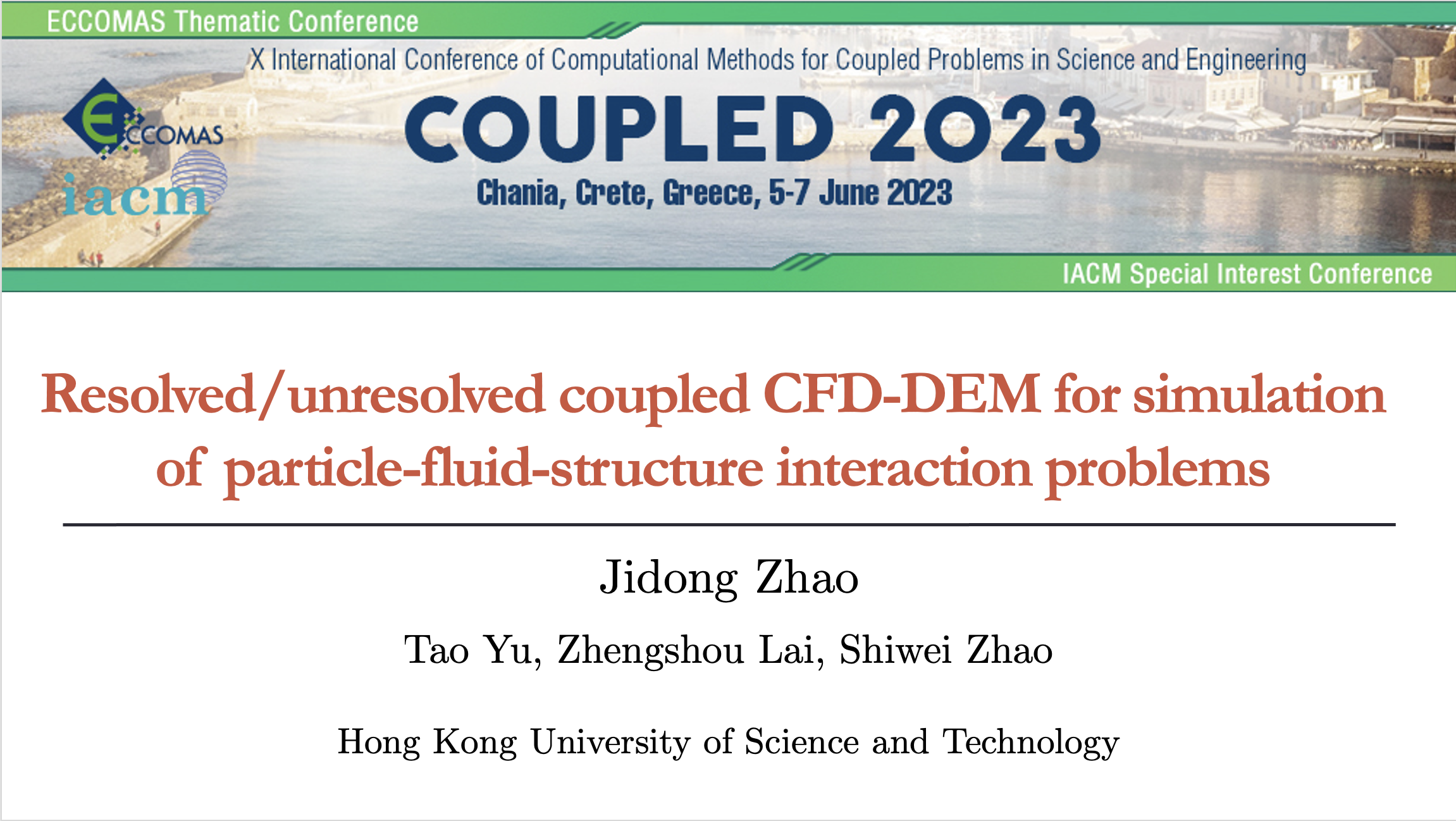 Theme keynote at Coupled 2023 conference
Honoured to give an invited theme keynote titled "Resolved/unresolved coupled CFD-DEM for simulation of particle-fluid-structure interaction problems" at Coupled 2023 conference in Chania, Crete, Greece, 5-7 June 2023. Thank you Prof Ha Bui of Monash University for organising the session and inviting me as the theme keynote speaker. Shiwei also attended the conference and gave a talk.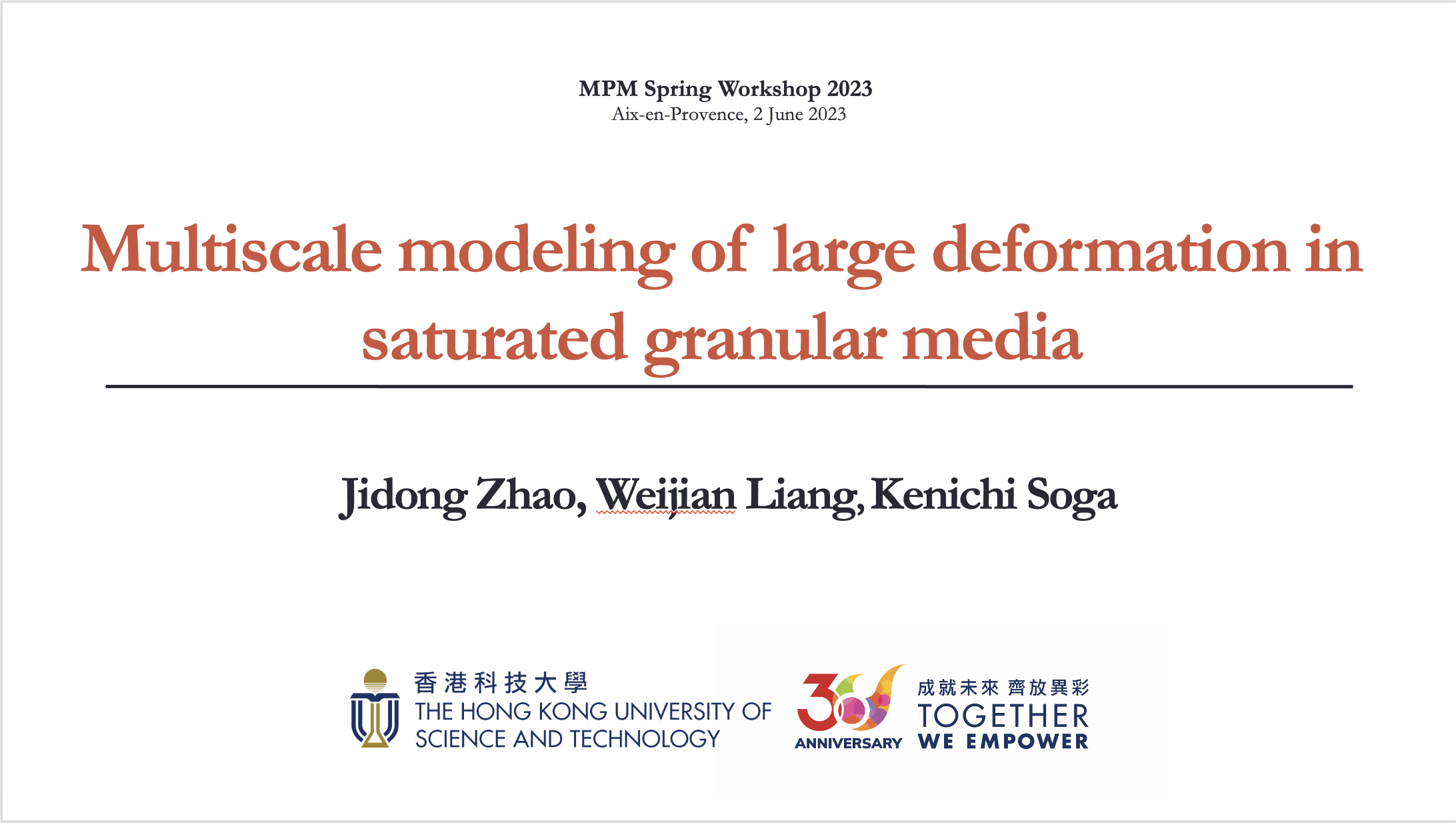 Invited talk at MPM Workshop in Aix
Travelled to Aix-en-Provence of France to attend a nice MPM workshop and gave a talk titled "Multiscale modeling of large deformation in saturated granular media" where we reconnected with many colleagues and met great researchers in person who I have known for long virtually. Thank you Jerome Duriez for organizing the event.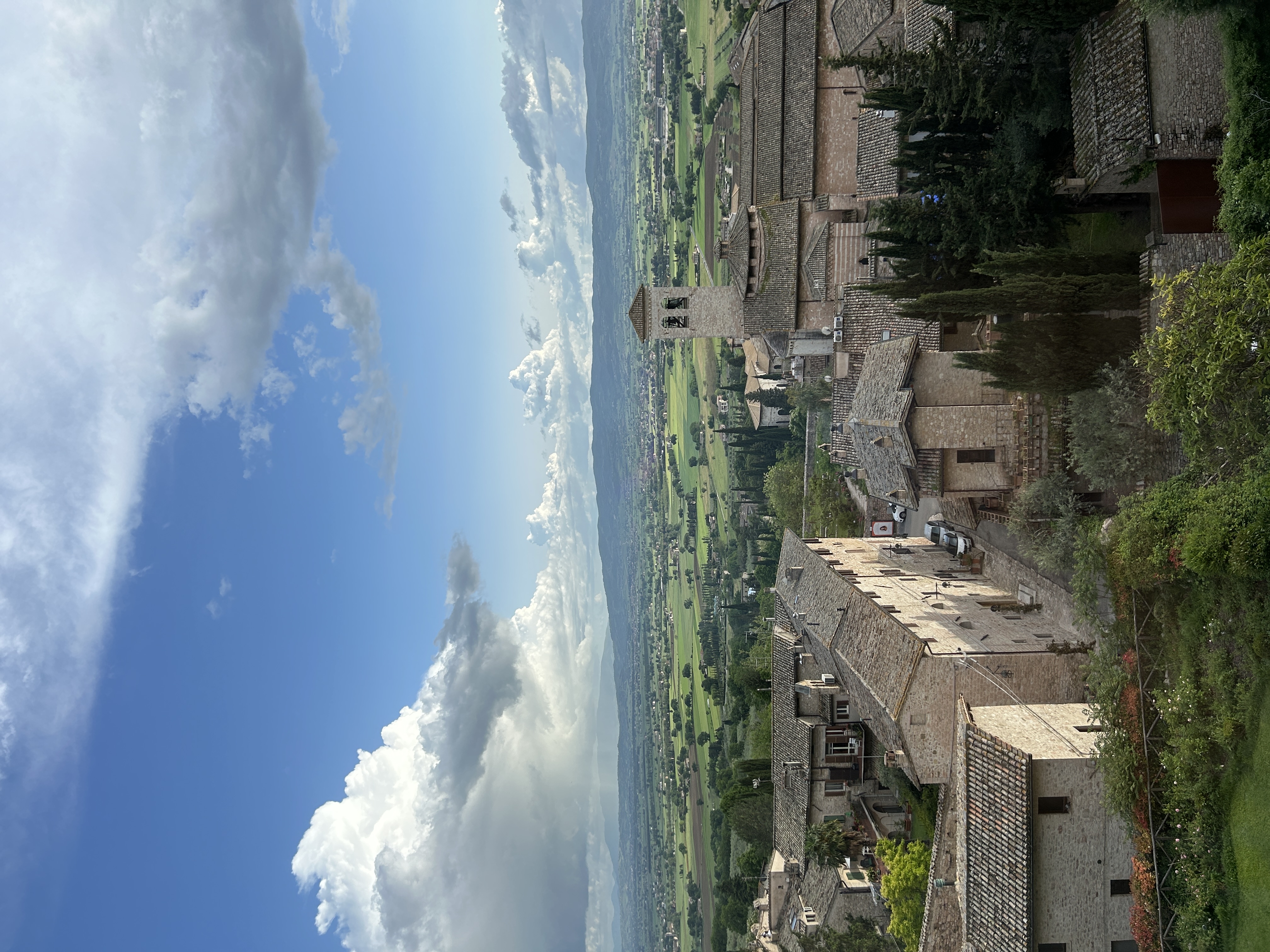 Conference travel to Assisi Italy
First international conference travel after almost 4 years since the pandemic - to beautiful Assisi of Italy attending the international symposium on Numerical Methods of Geomaterials (10-12 May 2023) and presenting a theme lecture titled "Computational modelling of multiphase fluids interacting with irregularly-shaped granular particles". The conference was dedicated to late professor Gyan Pande, the founding editor of our journal Computers and Geotechnics. Excited to have met many old friends and new ones in a peaceful and picturesque setting of Assisi. Shiwei and his student Hao CHEN have also attended the conference.

Keynote and invited talks in mainland
I was thrilled to have a 10-day trip to Beijing and Wuhan during the Easter break after lockdown in Hong Kong for three and half years. Honoured to give a keynote speech at the 14th National Conference on Numerical and Analytical Methods in Geomechanics held in Wuhan. Before that, I gave three invited talks at Tsinghua, CAS Institute of Mechanics, and Beijing Jiaotong University. Grateful for the kind invitations by Prof. Dianqing Li of Wuhan University, Prof Yifei Cui of Tsinghua, Prof Chuanqi Liu of CAS, and Prof Xu Li of BJTU. Prof Wei Zhou of Wuhan University also showed me the beautiful campus and his advanced lab. Great to reconnect with many old friends and know many new and young ones.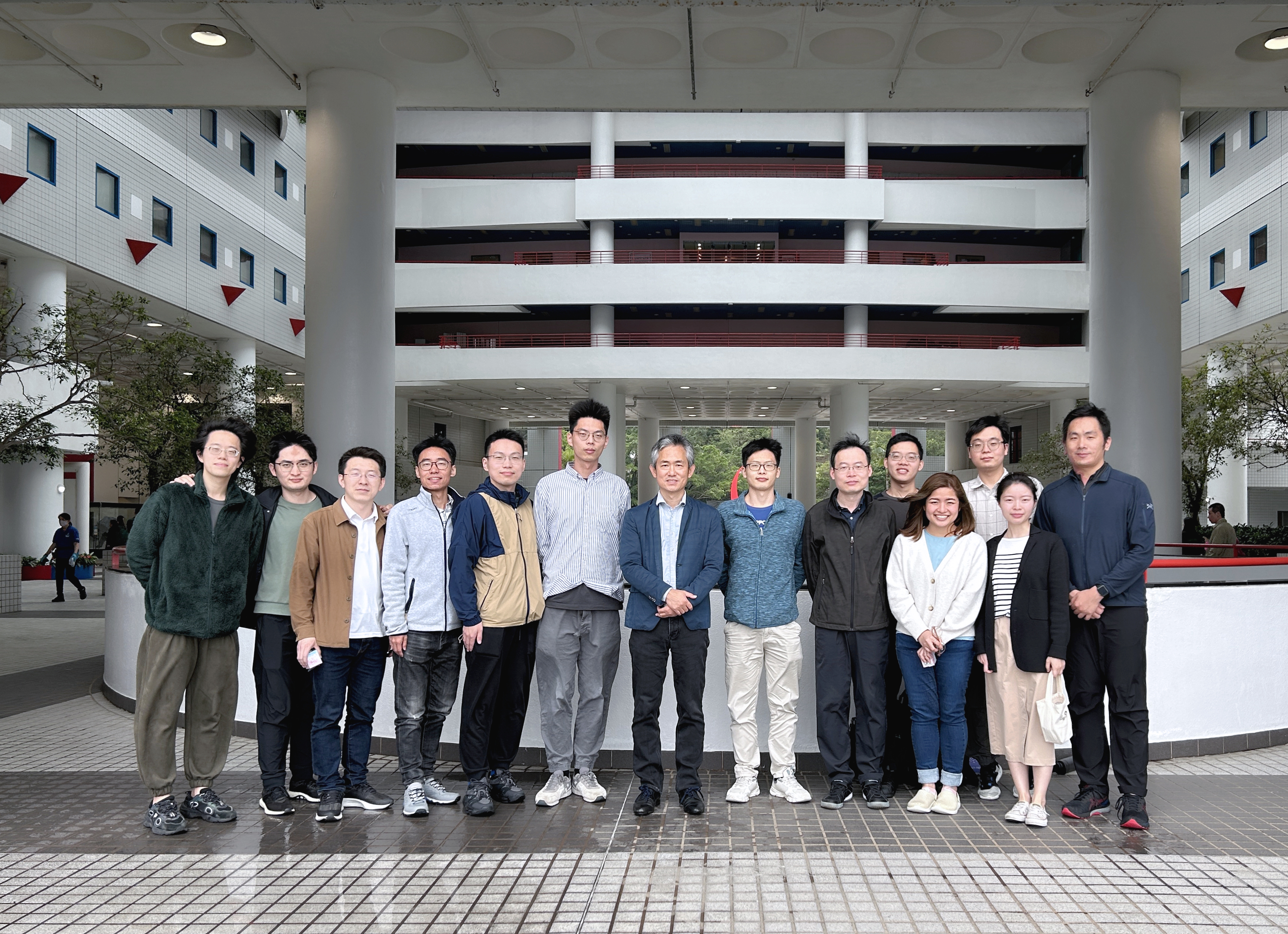 Lab alumni reunion
We warmly welcome former lab member Dr Fan ZHU (now Associate Professor at Kyoto University) back for a brief visit and lunch with the entire group. Weijian and Yong also came back joining the lunch and the group photo. Glad to know Fan is doing well.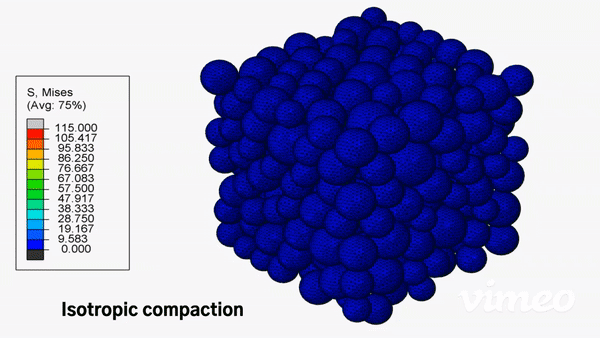 Deformable powders
Quan has published his first paper in PowderTechnology where he employed multi-particle FEM (#MPFEM) to simulate the mechanical behavior of highly deformable cohesive granular powders under compaction and decompaction, including elastic and plastic deformation, bonding, yielding, strength, and damage(debonding). The animation shows the process of powders under isotropic compaction, decompaction (unloading) before being compressed uniaxially, where how plastic deformation and bonds are initially developed and debonding occurs at later stage. The study is intended to shed lights into better understanding of powder compaction relevant to pharmaceutics, metallurgy and chemical engineering. Read the paper.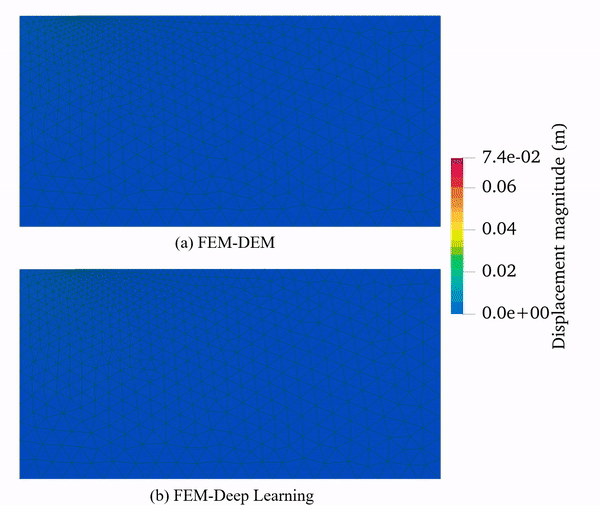 Deep active learning for constitutive modeling
Tongming published a new paper in International Journal of Plasticity where he developed a new committee-based deep active learning strategy to identify unreliable forecast and continuously improve data-driven constitutive modeling of granular media with less data. He demonstrated the strategy by multiple examples, including FEM prediction of footing foundation failure with deep active learning model in comparison with coupled FEMxDEM multiscale modeling of granular media showing comparable results but with much less computational effort (see animation below). Read the paper.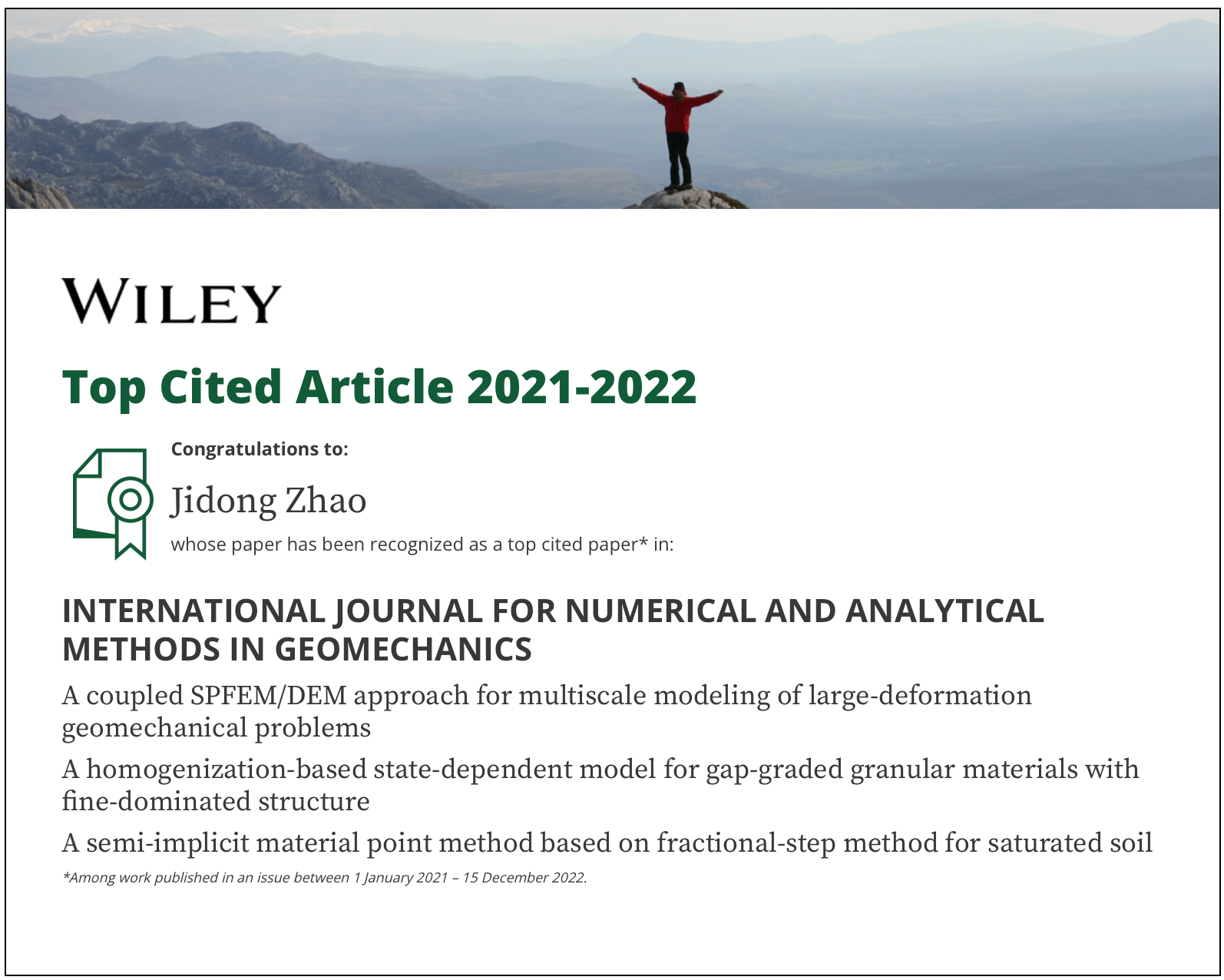 Top cited articles in NAG
Three of our papers published in NAG (Int. J. Numer. Analy. Meth. Geomech) in 2021 have been recognised as top cited articles among all published in 2021 and 2022. Congratulations to all co-authors and thank the communcity for appreciating our research.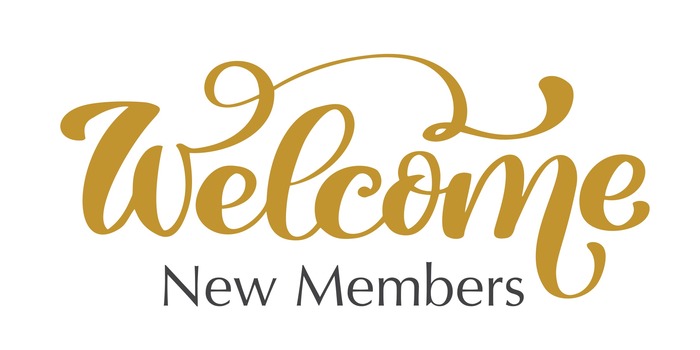 New Lab Member
We warmly farewell an old member and welcome a new member. Zhengshou has finished his two-year term of Hong Kong Scholars Program with our lab and has secured an associate professor position at Sun Yat-Sen University. We wish Zhengshou all the best for his future career. Meanwhile, we welcome Dr. Xi Wang from Tongji University joining our lab as a postdoc fellow.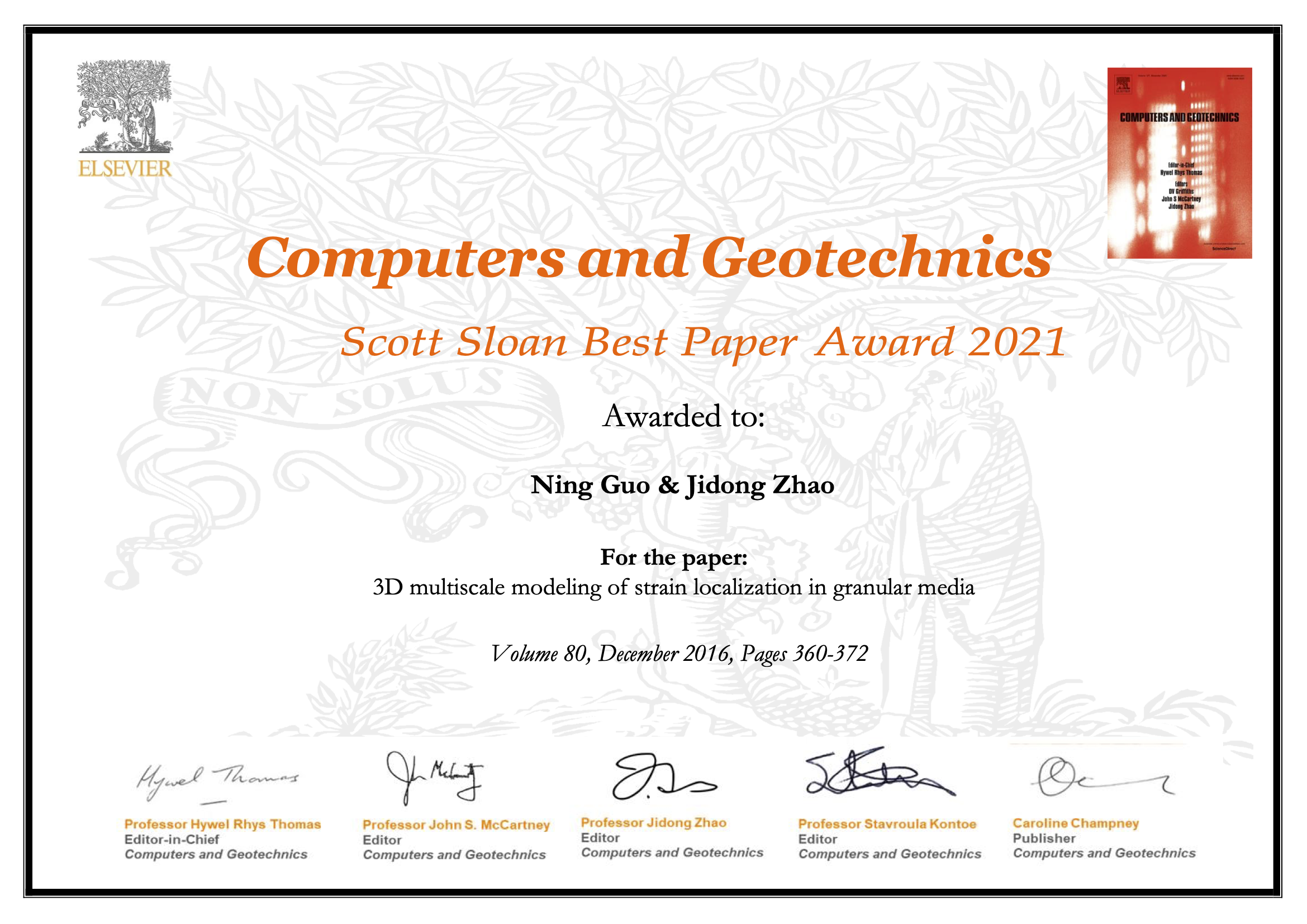 Scott Sloan Best Paper Award 2021
What a great start for 2023! We are honoured and thrilled to receive the prestigious "Scott Sloan Best Paper Award 2021" with former PhD student Dr Ning Guo (now Professor of Zhejiang University) for our paper published in Computers and Geotechnics in 2016. The Scott Sloan Best Paper Award, named in honour of the late Scott Sloan, recognises the top papers that have made a significant impact on the field of geotechnical engineering. This impact is based on both citations for the previous five years and the opinion of the Editors. Read our award-winning paper.

Multiscale multiphysics modeling
Weijian's new paper in collaboration with Prof Kenichi Soga of UC Berkeley published in top computational mechanics journal #CMAME. In this work we developed a multiscale, two-phase MPM based on u-v-p formulation and coupled the MPM with DEM to simulate both quasistatic and dynamic multiphysics problems of saturated granular materials in large deformation regime. Shown animation is the wave propagation (both displacement and excess pore pressure) in a saturated soil domain (Left to right: isotropic soil, anisotropic soil with a horizontal and 60 degree bedding plane by the DEM REV) triggered by a centre surface punch. Read the paper.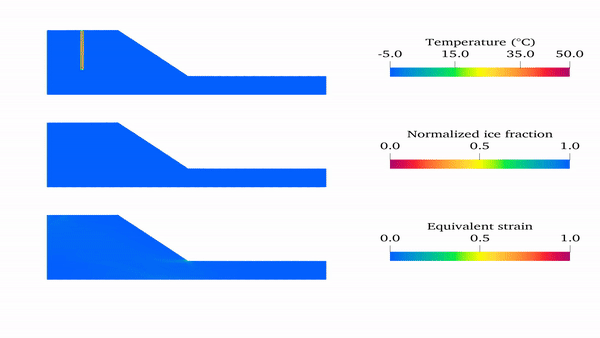 Multiscale modeling of freeze-thaw in soils
Shiwei's new invited paper is published in a special issue in Acta Mechanica Sinica on "mechanics of granular materials". In this paper, freeze-thaw related geotechnical problems are tackled based on grain-scale physics considering phase transition via a new MPMxDEM hierarchical multiscale modeling approach. Animation shows thawing induced slope collapse. Read the paper.
2022
2021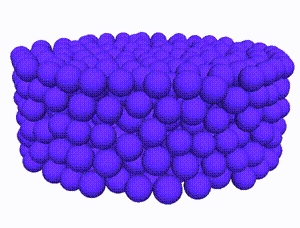 Two end-year talks
Jidong was invited to give two end-year talks. One is entitled "Numerical modeling of intertwined evolution of grain size and shape in crushable granular media" at the International Workshop on Computational Mechanics of Granular Materials, co-organised by Belarusian State University and Dalian University of Technology on 23 Dec 2021 (thank Prof Shunying Ji for the invitation). The other is on "Multiscale modeling of transition of deformation bands in high-porosity sandstone" at the 2021 Annual Workshop on "Marine Geology and Carbon Sequestration" organised by Key Laboratory of Zhejiang Province on Marine Geology and Resources on 25 Dec 2021. Many thanks to Prof Lizhong Wang for inviting me for the talk.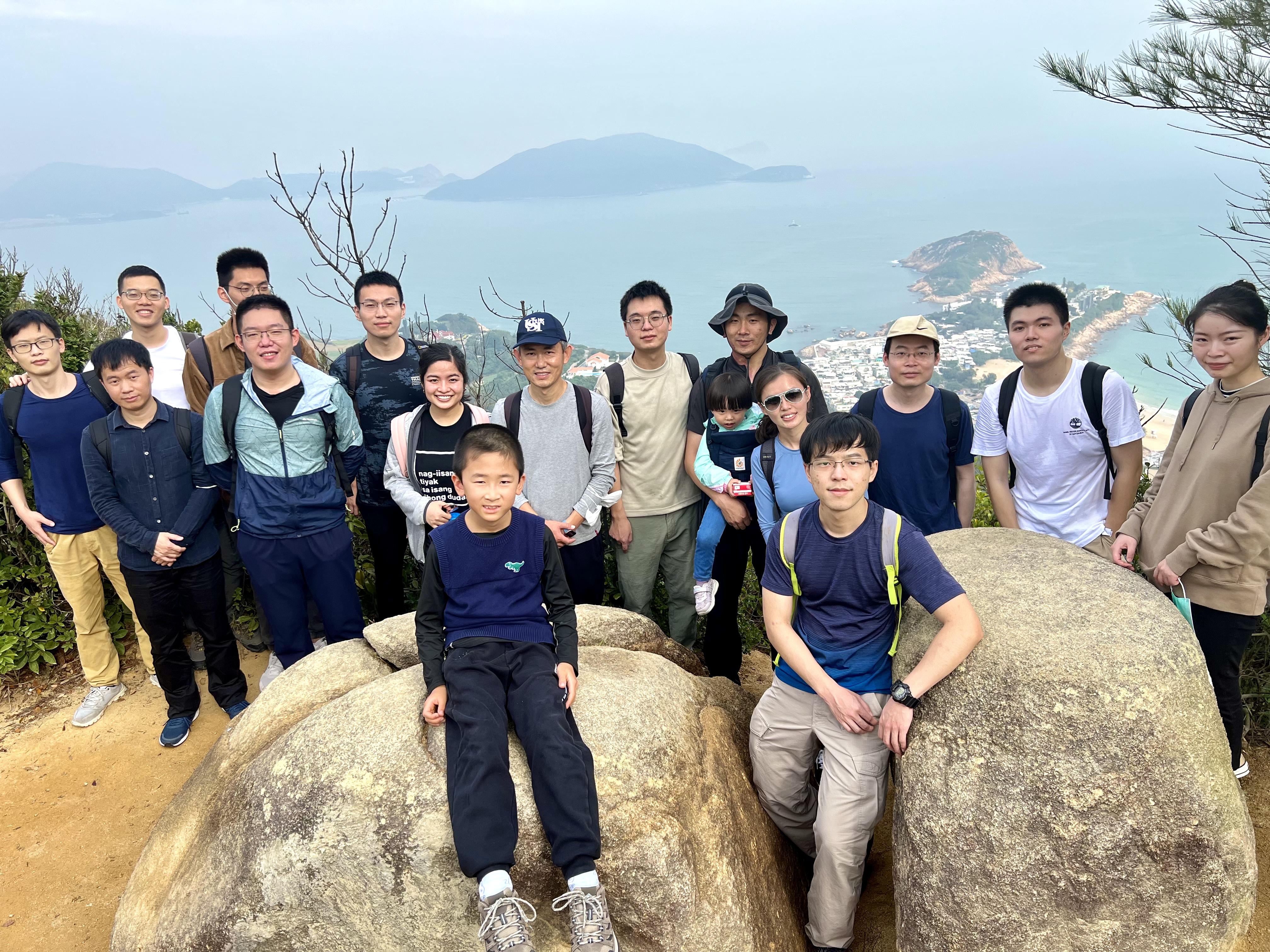 End year group hiking
On Christmas eve we held a half-day group hiking over the scenery Dragon's back trail on Hong Kong Island to celebrate the end of semester and the coming holidays. It has been a long while since we have had our last group activities. Former group member Dr. Yong Kong and his family and two project students also joined the hiking. Everyone enjoyed the hiking and the dinner gathering afterwards. We will definitely arrange more similar activities in the future. Sitting on the front is a future robotics engineer (his n-th career dream, n>=4 and counting).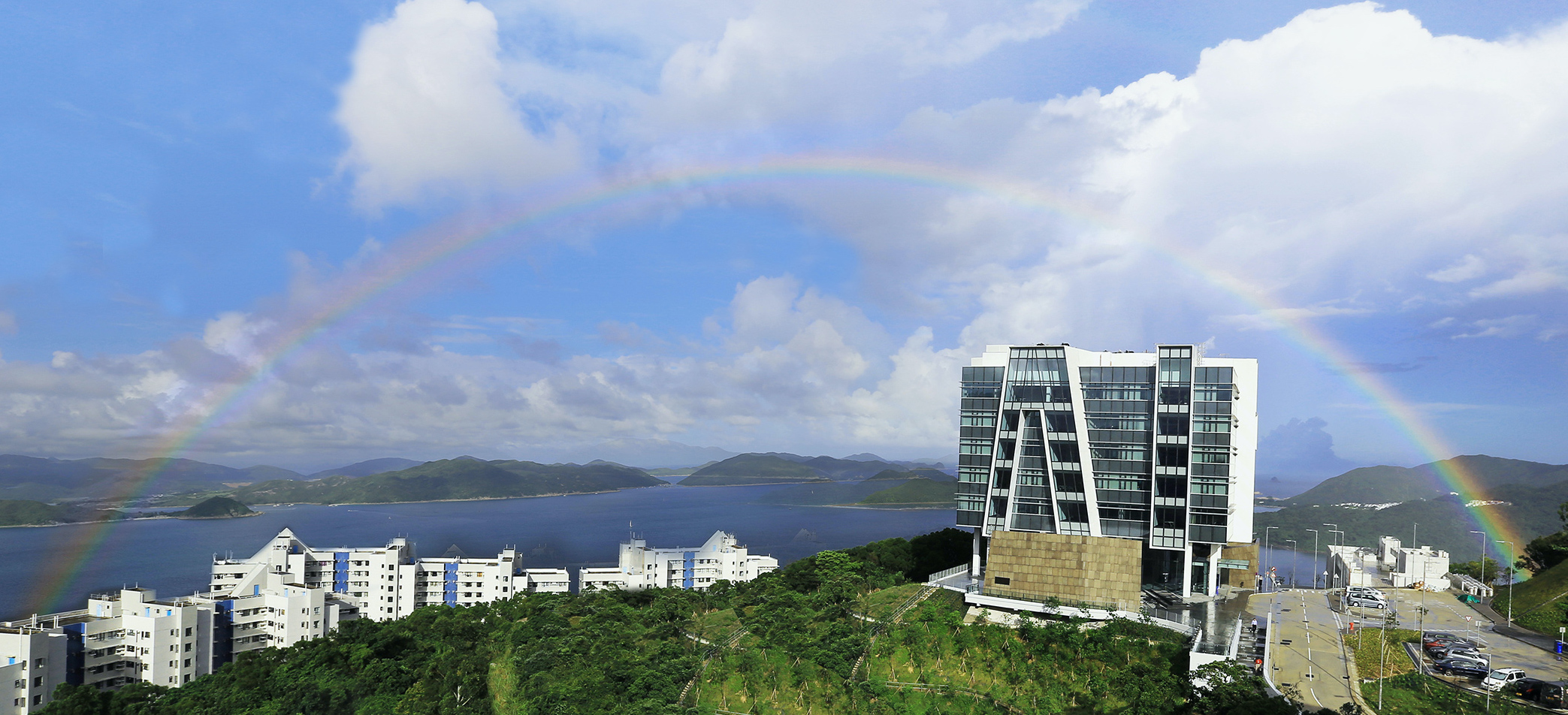 Shiwei returned as Research Assistant Professor
We are pleased to welcome Dr. Shiwei Zhao to rejoin our lab with an appointment of HKUST VPRDO Research Assistant Professorship. Shiwei has worked with us for two years from 2018-2020 before joining South China University of Technology as a tenure track faculty in late 2020, and has kept a close collaboration with our lab on various innovative developments of granular mechanics modeling. Shiwei has grown to be an emerging young star in multiscale modeling of multiphysics (such as thermo-hydro-mechanical coupling) problems in granular media. His open-source code SudoDEM has been well received by the research community. Excited to be able to collaborate with him again.

Keynote at CPT 2021 and invited lecture at Smart Infrastructure Workshop
Jidong gave an invited keynote lecture online entitled "Continuum-discrete coupling for multiscale modeling of granular media" at the 3rd International Symposium on Computational Particle Technology (CPT 2021), held in hybrid mode in Suzhou (China) and Melbourne (Australia) , 17-21 Nov 2021.
Jidong has also given an invited online talk entitled "Peridynamic simulation of continuous grain crushing in granular media" at International Workshop of Smart Infrastructure Development towards Smart City, organised by Prof Shuilong Shen and Prof Zhenyu Yin in online mode, hosted by Shantou University, Shantou, China, 20 Nov 2021.

Jidong delivered online keynote at WISE 2021
Jidong has given an invited online keynote lecture entitled "Paradigm shift in computational modeling of granular media for geomechanics" at 2021 Westlake International Symposium in Engineering (WISE 2021), held by Westlake University, Hangzhou, China, 26-27 Oct 2021. Thank Prof Ling Li and Prof Sergo Torres for the invitation.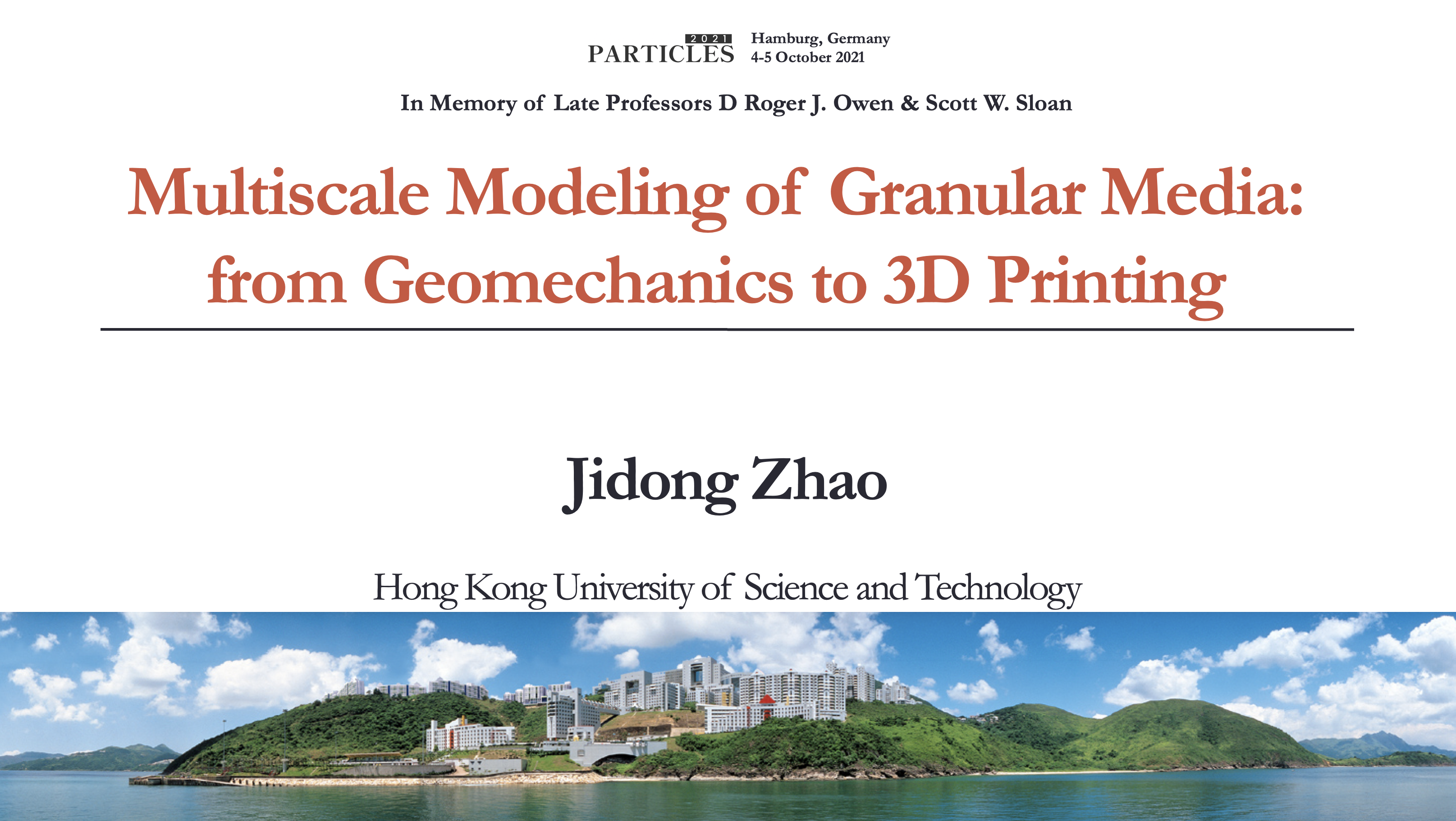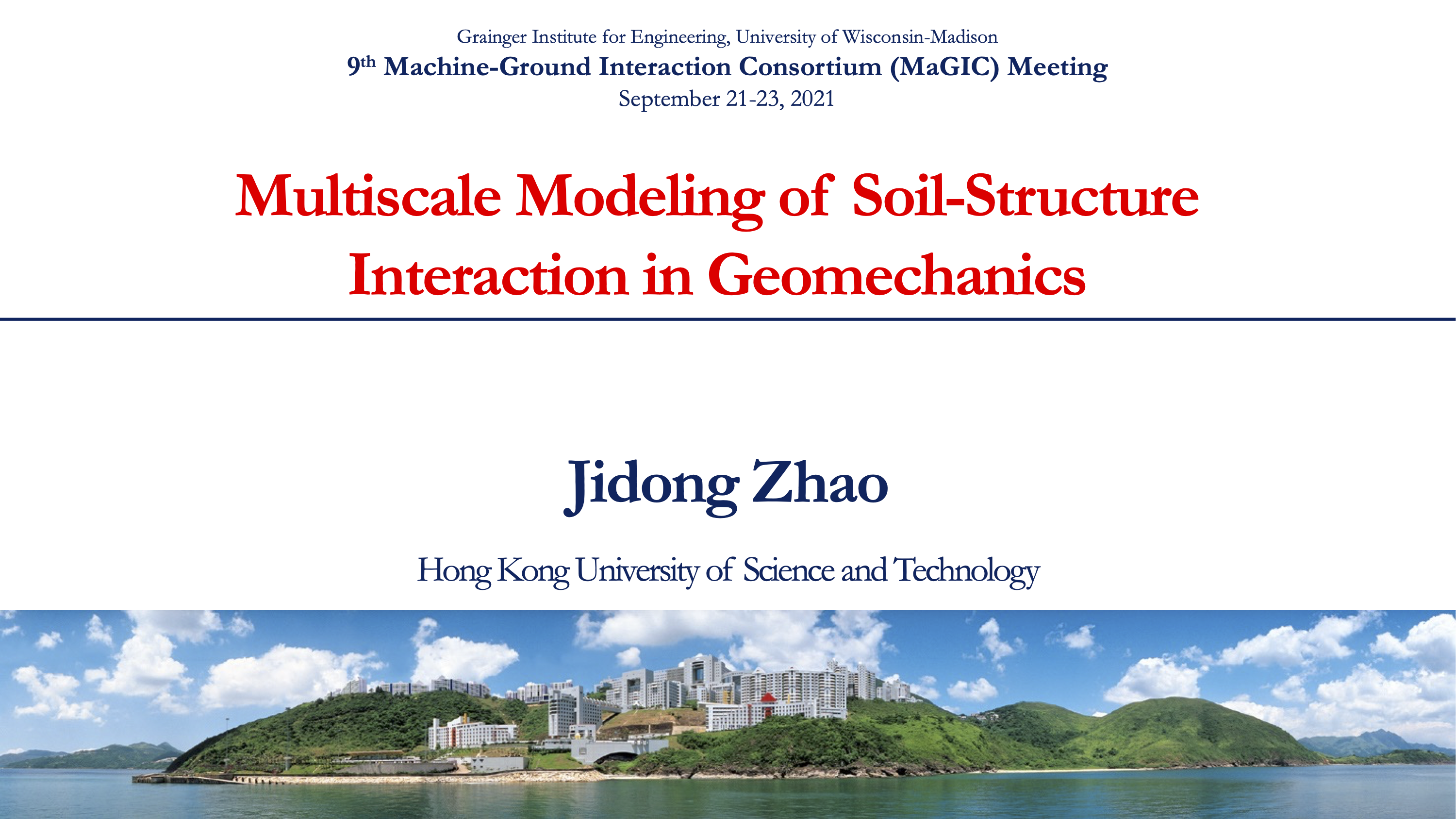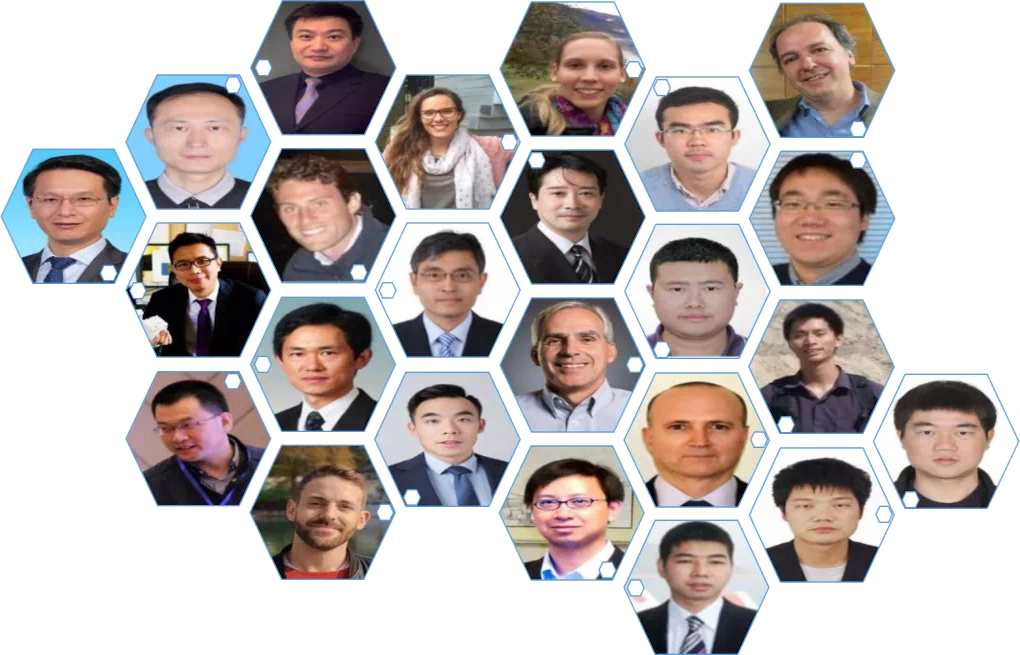 Jidong gave a keynote at 2nd INLGEO
Jidong gave an invited keynote lecture entitled "Multiscale modeling of large deformation in geomechanics" at the Second International Workshop on Numerical Simulation Methods for Large Deformation Problems in Geotechnical Engineering (2nd INLGEO, 18-19 Sept 2021, Shanghai, China). Thank Prof Hongwei Huang and Dr. Mingliang Zhou from Tongji University for the organising and invitation.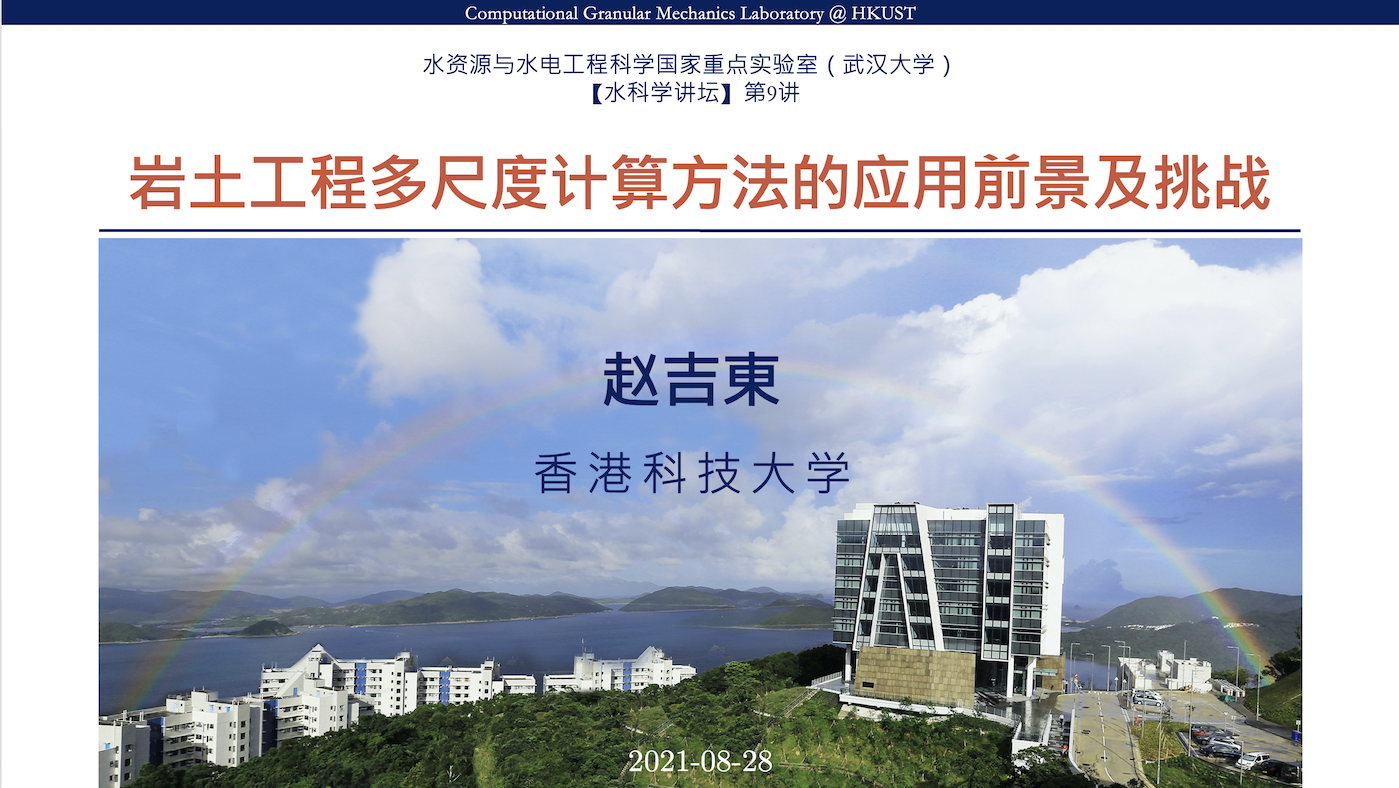 Jidong gave an online lecture at State Key Lab
Jidong was invited by the State Key Laboratory of Water Resources and Hydropower Engineering Science (Wuhan University) to give an online 'Water Science Lecture' on multiscale modeling in geomechanics. The lecture was hosted by the Lab Director Prof Dianqing Li and attracted 500+ attendees.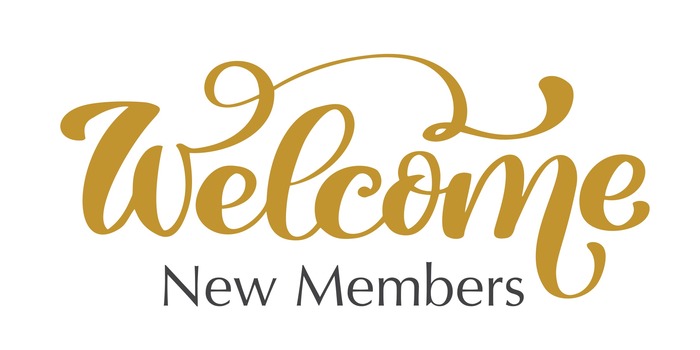 Two new members joining lab
Our Lab is joined by two new Ph.D. students, Jidu Yu from Hohai University of China and Renee Vizmanos from University of the Philippines, Diliman. Welcome both of you for joining the Lab amid this trying time of pandemic. We wish you a successful and fulfilling journey at HKUST!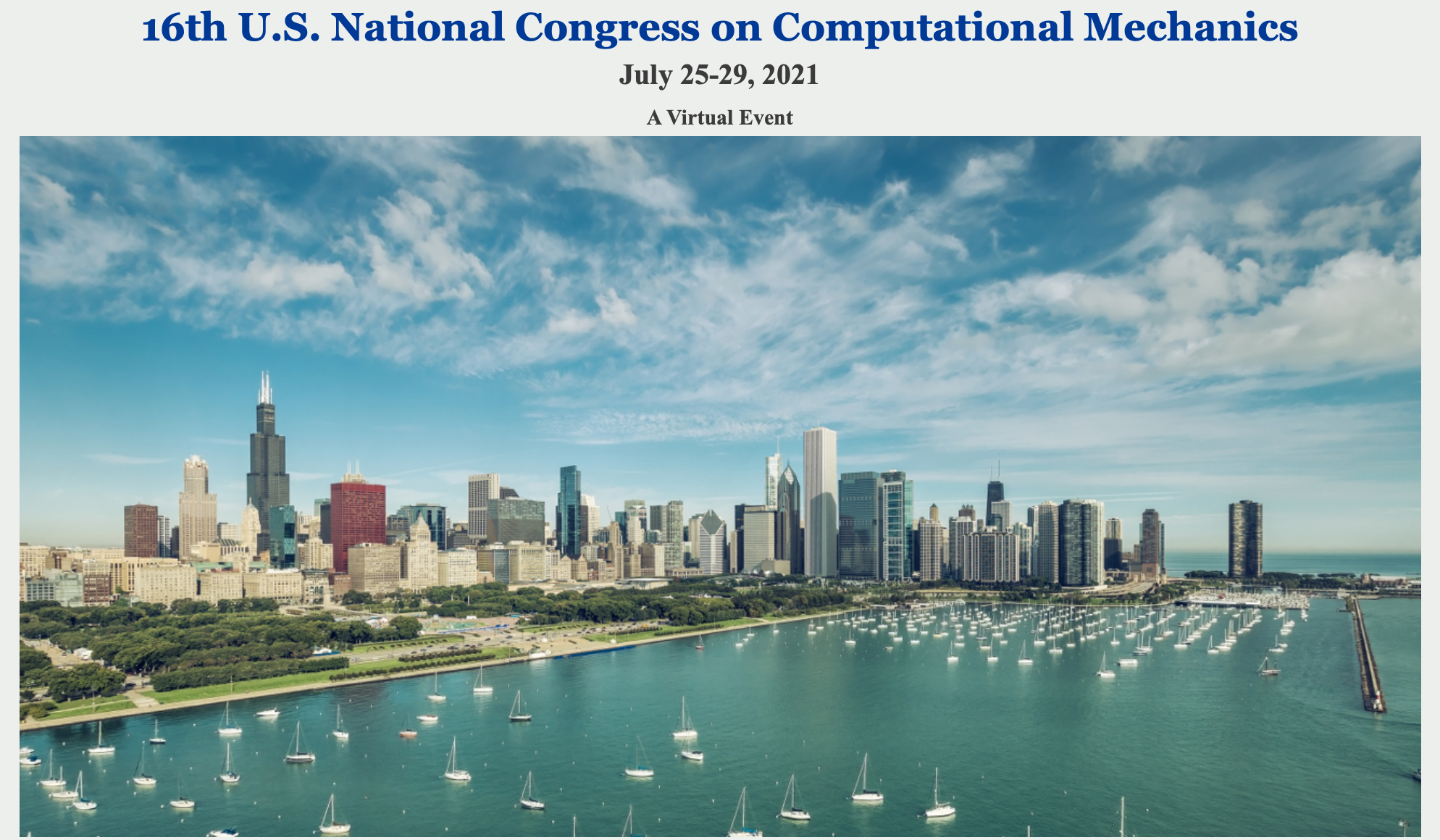 France/Hong Kong Joint Research Workshop
The CGM Lab has successfully held the second half-day online workshop with Dr. Jérôme Duriez of INRAE, France, and his group. Five research presentations and stimulative discussions have been made during the workshop, as part of a France/Hong Kong Joint Research Scheme project . We expect closer collaborations among members of the two group.

Keynote Lecture at P&G 2021
Jidong gave an invited keynote lecture entitled "Multiscale modeling of granular media for geomechanics and beyond" at the 2021 Powders and Grains (Argentina, Virtual) Conference. Powders & Grains is a prestigious international scientific conference held every four years. It gathers top researchers working on the physics and micromechanics of granular media and features a single plenary session wtih a great mixture of multidisciplines from civil and chemical engineering, pharmaceutical and powder industries, and granular physics.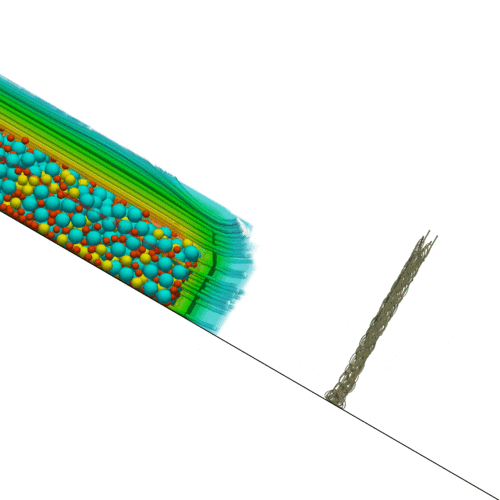 A net of seven tales
Yong has published his paper quantifying the transition of impact mechanisms by simulating different geophysical flows impact onto a flexible barrier. The transition from pileup to run up mechanisms is found closely related to flow features and barrier responses. The paper has been published in Engineering Geology (see also PDF).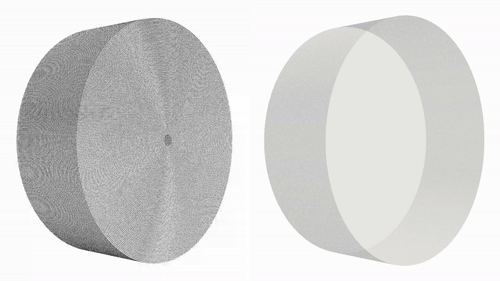 Peridynamics on rock blasting
Fan has published his new paper on rock blasting in Journal of the Mechanics and Physics of Solids (see also PDF). He developed a new non-ordinary state-based peridynamics approach to consider pressure dependency, strain rate effect, and viscoplasticity in rock fracture under blasting, in conjunction with updated Lagrangian peridynamics with Jones-Wilkins-Lee equation of state to simulate detonation of explosives and gas expansion.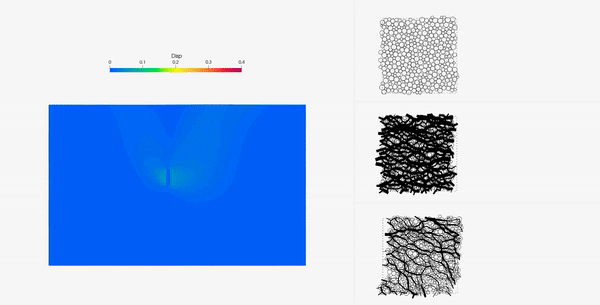 Offshore anchor pullout
Weijian's new paper on offshore anchor pullout has been published in JGGE (see also PDF), where a thorough multiscale analysis was performed to predict the pullout bearing capacity of both horizontally and vertically placed anchor buried in loose and dense sand at different depth. Shown in the animation are contact force network evolutions for three RVEs (from top to bottom) located behind and immediately in front of the anchor plate and at the edge of the front shear banding, respectively.
The work was a collaboration with Prof. Kenichi Soga of UC Berkeley.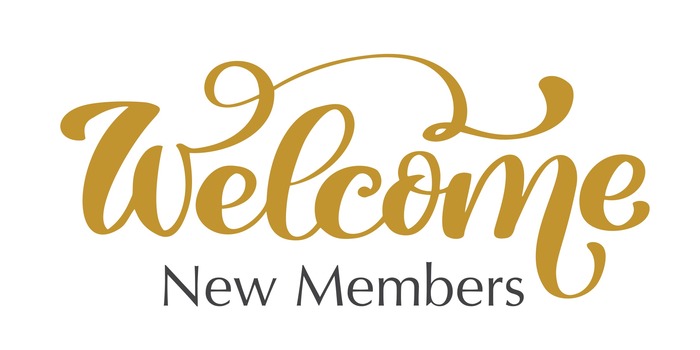 New Lab Members and HKPF
We proudly announce that two new members will be joining our Lab in the coming Fall semester as Ph.D. students, Jidu Yu from Hohai University, China and Renee Vizmanos from University of the Philippines Diliman, Philipine. In particular, Renee has been award the prestigious Hong Kong Ph.D. Fellowship (HKPF) to support her Ph.D. in our Lab. Congratulations to both of them and look forward to their joining.
If you are interested in joining our Lab, please feel free to contact us. The coming round (2021/2022) Hong Kong Ph.D. Fellowship (HKPF) scheme will open from 1 Sept 2021. You are advised to contact us as early as possible for expression of interest.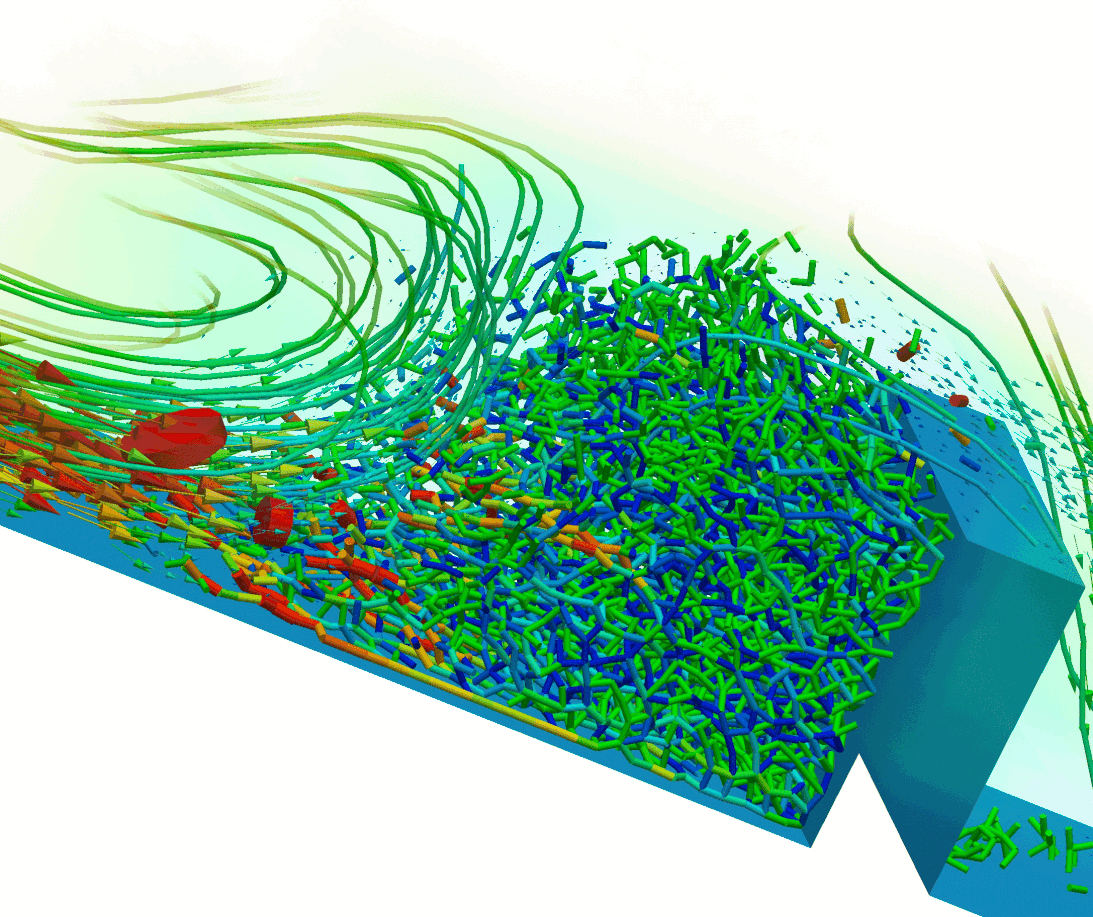 Hydrodynamic Dead Zone
Yong has published his recent work on quantification and characterization of hydrodynamic dead zone formed when a sedimment gravity flow impacts a rigid barrier in Powder Technology (see also PDF). Yong developed a new granular temperature taking into account of polydispersity and both translational and rotational flucturations of displacements of granular system as a measure for this purpose. He has also proposed a simplified source-sink model on its interpretation.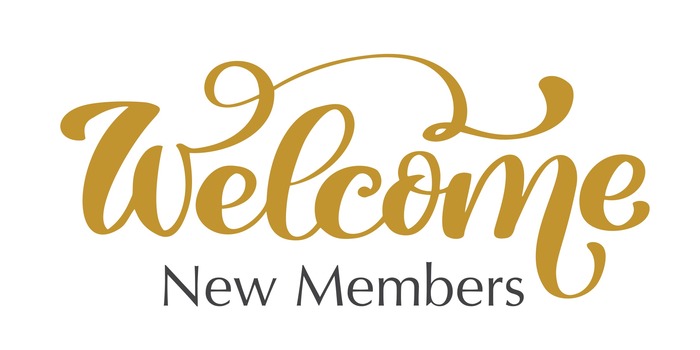 New Lab Member
Our Lab warmly welcome Dr Zhengshou Lai from Sun Yat-sen University joining as a postdoc research fellow, co-sponsored by the "Hong Kong Scholars Program". Zhengshou obtained his Ph.D. (2018) from Clemson University. He will work on crushable particulate material modeling.
Meanwhile, Shiwei has finished his two-year, productive postdoc under the 'Hong Kong Scholars Program' in Oct 2020 and has accepted an appointment as associate professor at South China University of Technology. Thank you, Shiwei! We wish you all the best for your future career!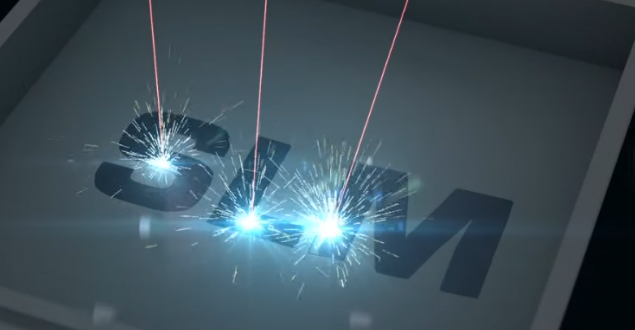 Lab go for 3D Printing
It is exciting to report our lab's first publication in powder-based selective laser melting for additive manufacturing has been published in Computer methods in Applied Mechanics and Engineering (see also PDF). It was a brilliant work by our first-year PhD student, Tao YU, a HKPF awardee. Tao developed a rigorous coupling scheme of fully resolved CFD with DEM to tackle the complicated thermal induced phase transition of granular powders into metal liquid and thereafter solidified product as well as the accompanied fluid-particle interactions that may control the finishing quality. The following animation shows a multi-track printing process. We are excited to further improve this advanced computational tool for real additive manufacturing applications.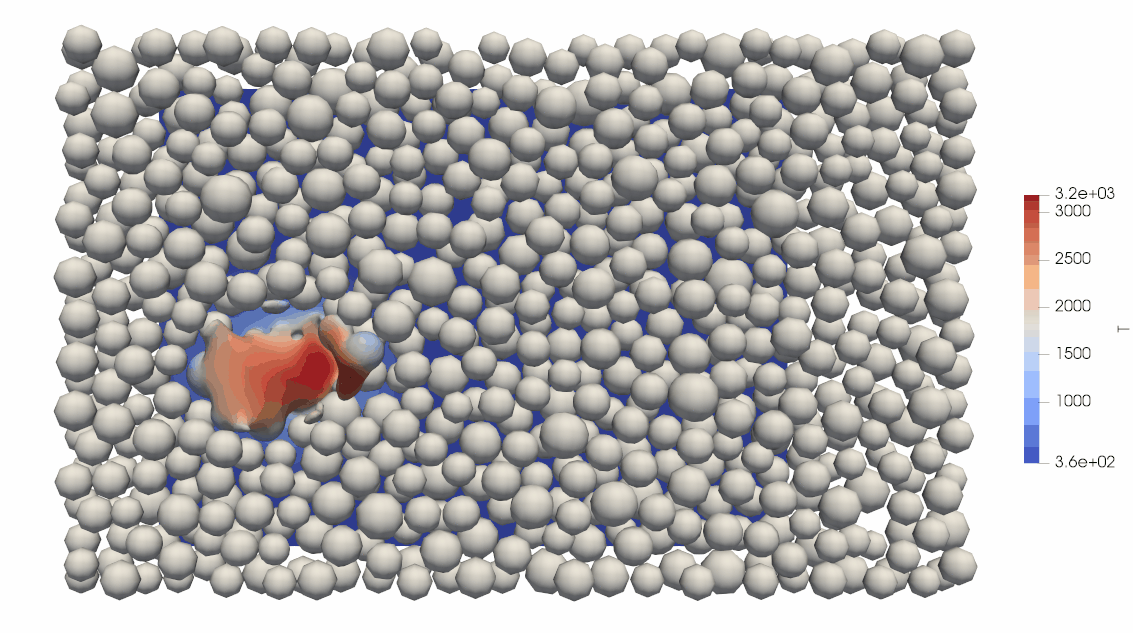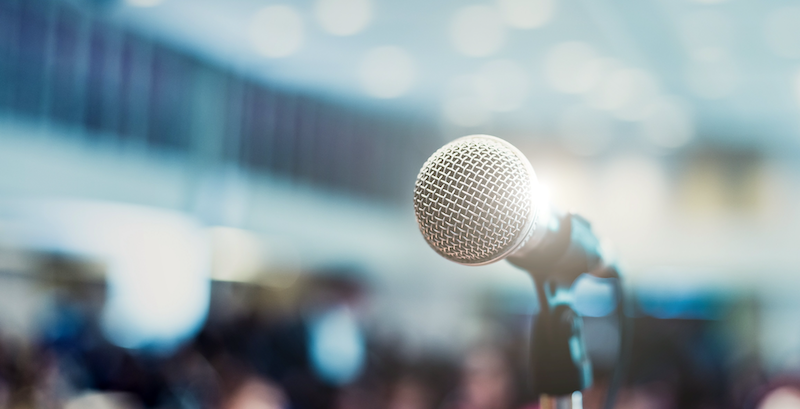 Keynote at IRN GeoMech Symposium 2021
Jidong has been invited to give a keynote speech at the Interntional Research Network (IRN) GeoMech Online Symposium on "Micromechanics of granular materials: relationships between microstructure and macroscopic behaviour, from experiments to modeling", organised by Niels Kruyt, Francois Nicot, Olivier Millet and Chaofa Zhao, 18-19 January 2021. It was a great online conference.
2020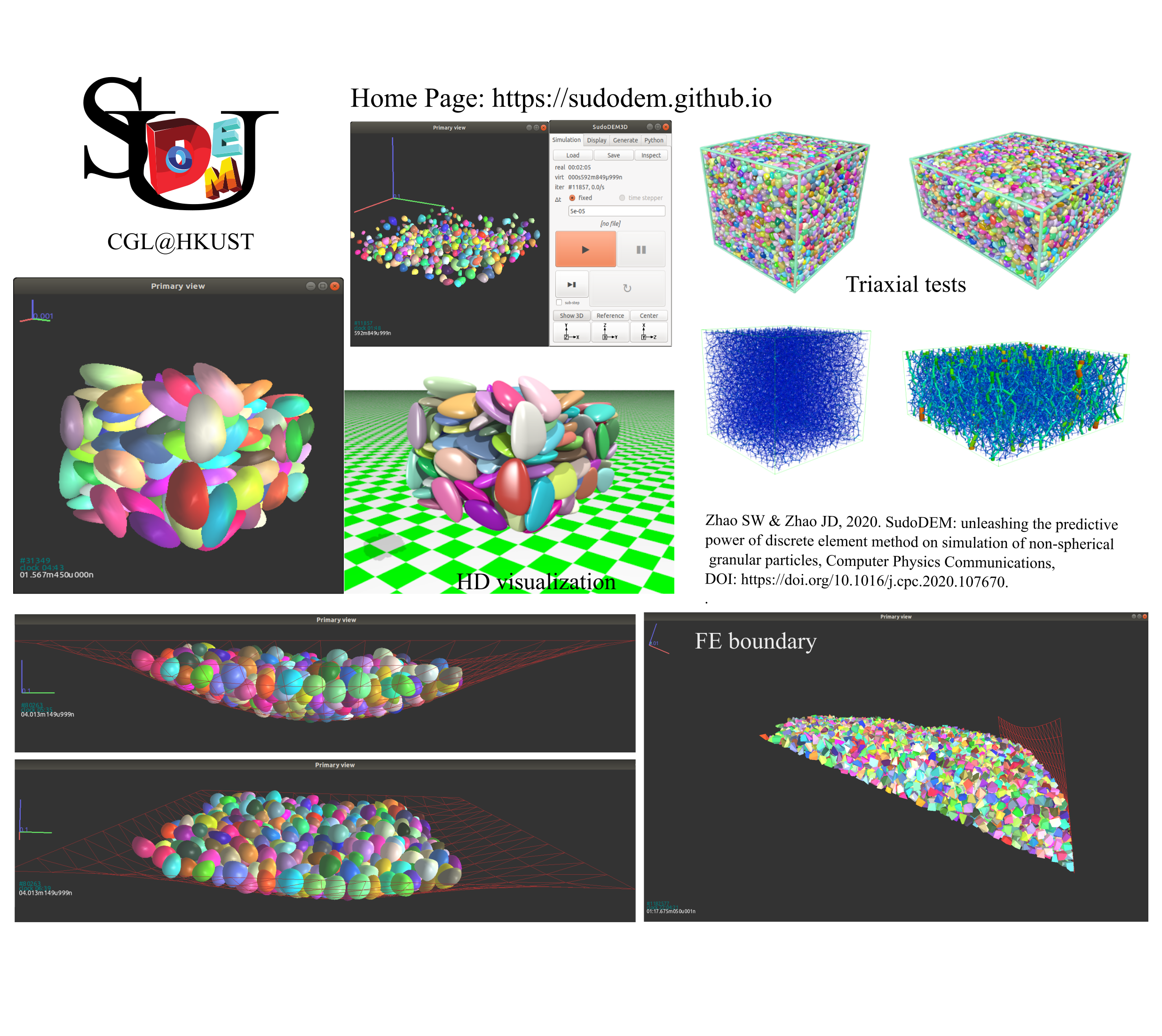 SudoDEM is officially launched
Dr Shiwei Zhao has had new DEM code fully functional for non spherical grains modeling, SudoDEM, open-sourced for free download and use for the community: https://sudodem.github.io. Full features of SudoDEM are summarised in a new paper published in Computer Physics Communications.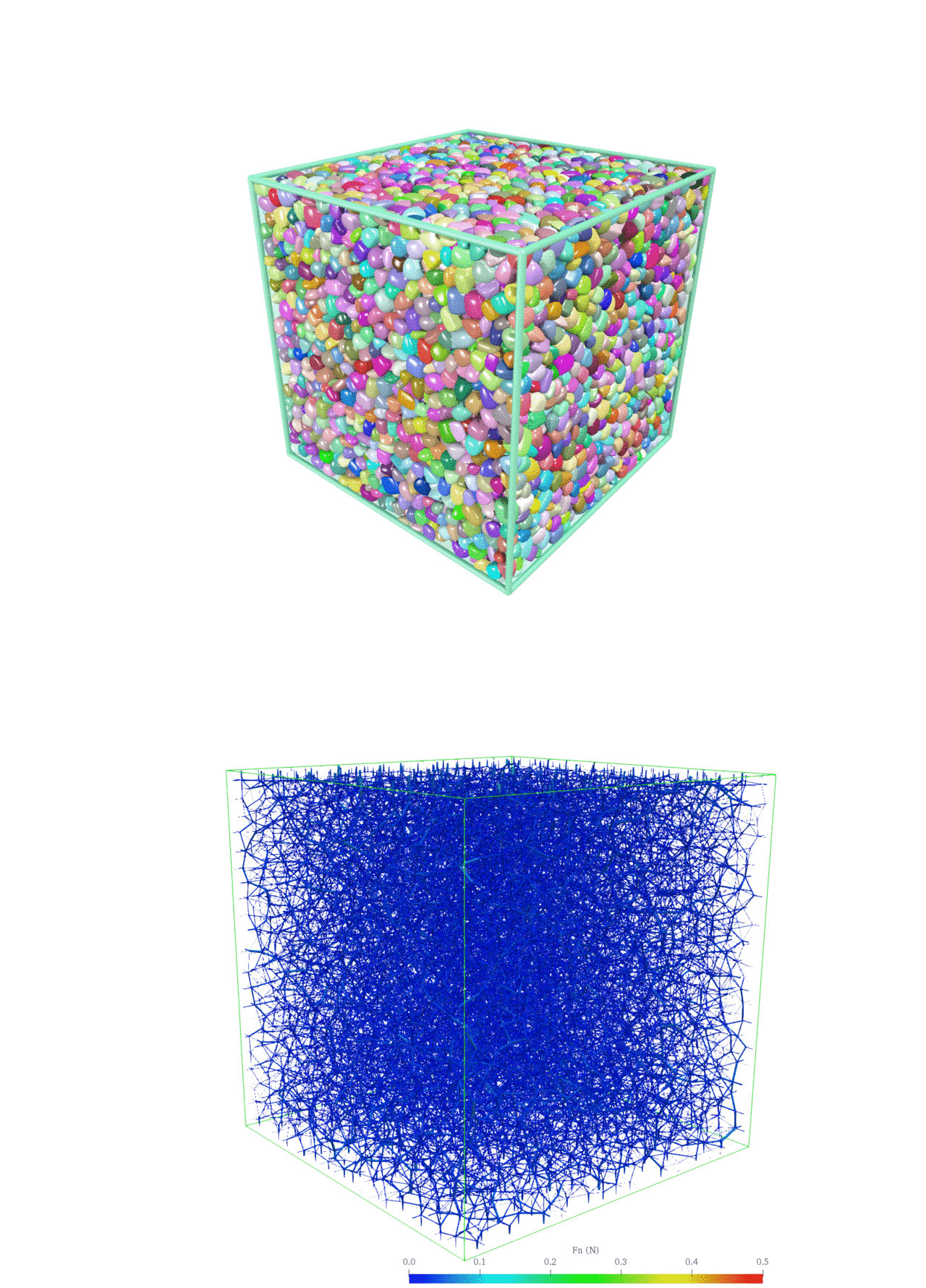 Triaxial compression of assembly with poly-superellipsoids and evolution of contact force network by SudoDEM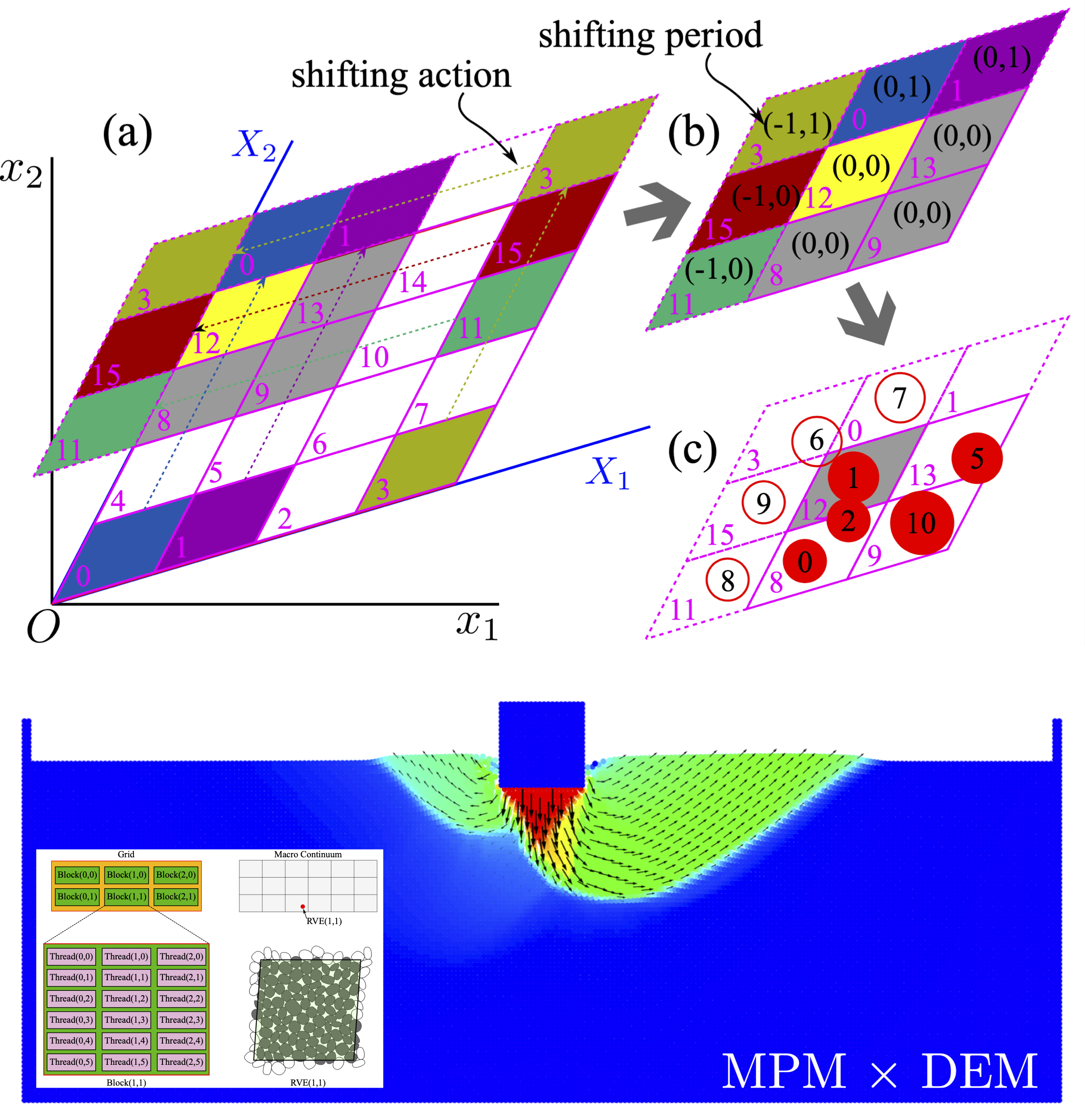 Speedy match for multiscale modeling
Speedy match! Shiwei has proposed a scalable thread-clockwise RVE based parallel computing scheme - GoDEM - to match hierarchical multiscale modeling with GPUs. GoDEM (with MPM x DEM) finished modeling a footing below with 7.68 million particles in total for RVEs in 33 mins, or 91 times faster than parallel CPU computation (CPU: 2xIntel Xeon E5-2670; GPU: 1xNvidia Geforce RTX 2080 Ti). Paper published in NME.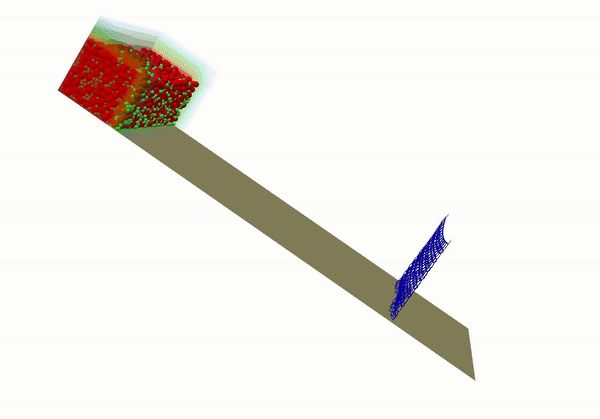 Netting debris flow
Xingyue has published a paper on intercepting debris flow by flexible ring barrier based on coupled CFD-DEM where multi-way, multi-physics interactions among the debris solids, the debris fluid and the different deformable components of the flexible ring barrier are captured, including ring-ring and ring-cable frictional contact and sliding.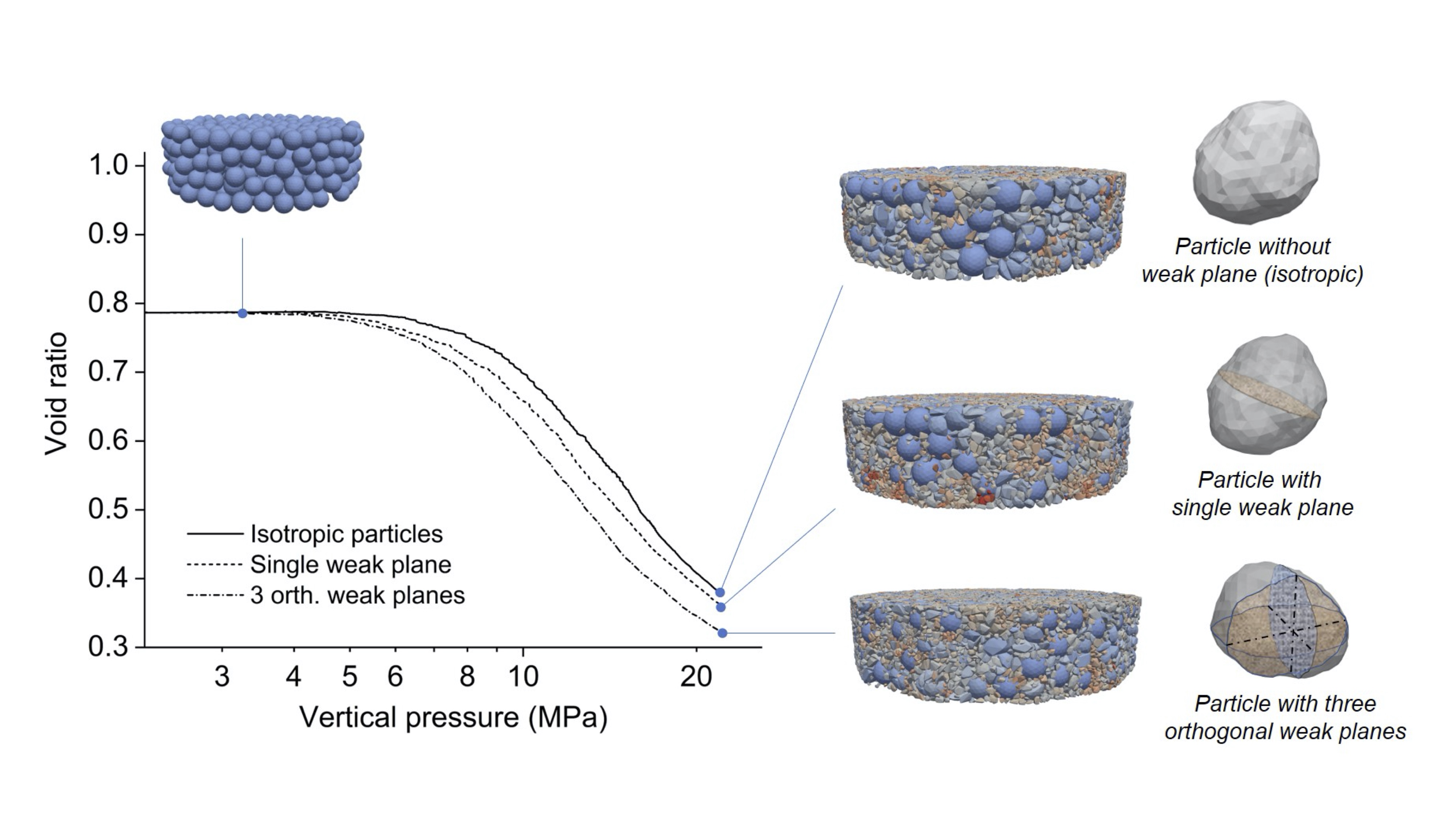 Weak planes dominate grain crushing
Weakness and defects in a granular grain may dominate its crushing. In this new paper by Fan recently appearing in Computational Particle Mechanics, we examined how weak planes dictate the evolution of grain crushing during 1D compression, based on coupled non-smooth contact dynamics and peridynamics. Weak microstructural planes in a grain are simulated by breaking a fraction of peridynamic bonds as an initial condition. Our simulation results show that anisotropic particles containing weak planes may result in larger number of fragments and exhibit relatively higher fractal dimension with respect to particle size than perfect particles without defects.The paper has been published online.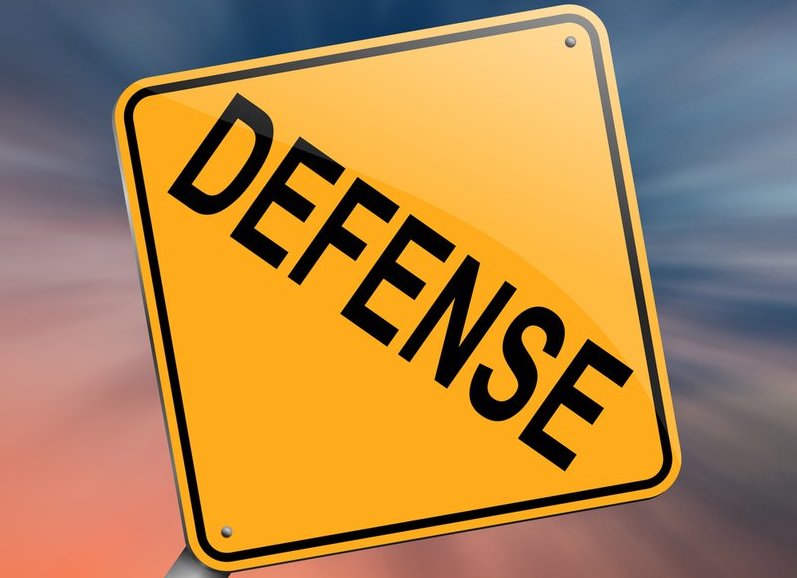 D-Day
It's D-Day! Two lab members, Yong and Weijian, have successfully defended their Ph.D. theses via Zoom! Yong's thesis is entitled "COMPUTATIONAL MODELING AND ANALYSIS OF MULTIPHASE GEOPHYSICAL FLOWS INTERACTING WITH RESISTING STRUCTURES", and Weijian's thesis title is "MULTISCALE MODELING LARGE DEFORMATION IN GRANULAR MEDIA". Very warm congratulations to both! Well done. It's a pity the COVID-19 outbreak prevents us for a celebration dinner.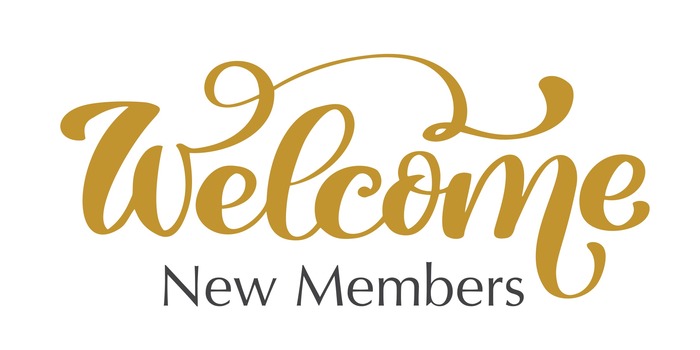 New Lab Members
The Lab warmly welcomes a new member, Dr Yiqiu Zhao, to join as a postdoc research fellow. Yiqiu obtained his Ph. D. in physics from Duke University, USA, in May 2020. His expertise lies in experimental testing and physical interpretation of non-equilibrium phase transitions in granular media. He will work closely with the lab members to combine his experimental and physical insights with our strength in computational granular mechanics to tackle various problems on granular media.
Two more members will be joining the lab in August, Quan Ku from Huazhong University of Science and Technology, and Terry Leung from HKUST, as a Ph.D. student and a MPhil student, respectively. Welcome all of you!.

Promotion Season!
It is promotion season! Jidong has officially been promoted to full professor at HKUST. The group's first Ph.D. graduate, Dr Zhiwei Gao, has been promoted to Senior Lecturer in geotechnical engineering in the James Watt School of Engineering at the University of Glasgow. (see his website).
Zhiwei joined the Soil Mechanics Group within the Research Division of Infrastructure and Environment at the University of Glasgow as a lecturer in 2013. His current research interests include micromechanics of granular materials, micromechanics-based constitutive modelling of granular materials and experimental and constitutive modelling of fibre-reinforced sand.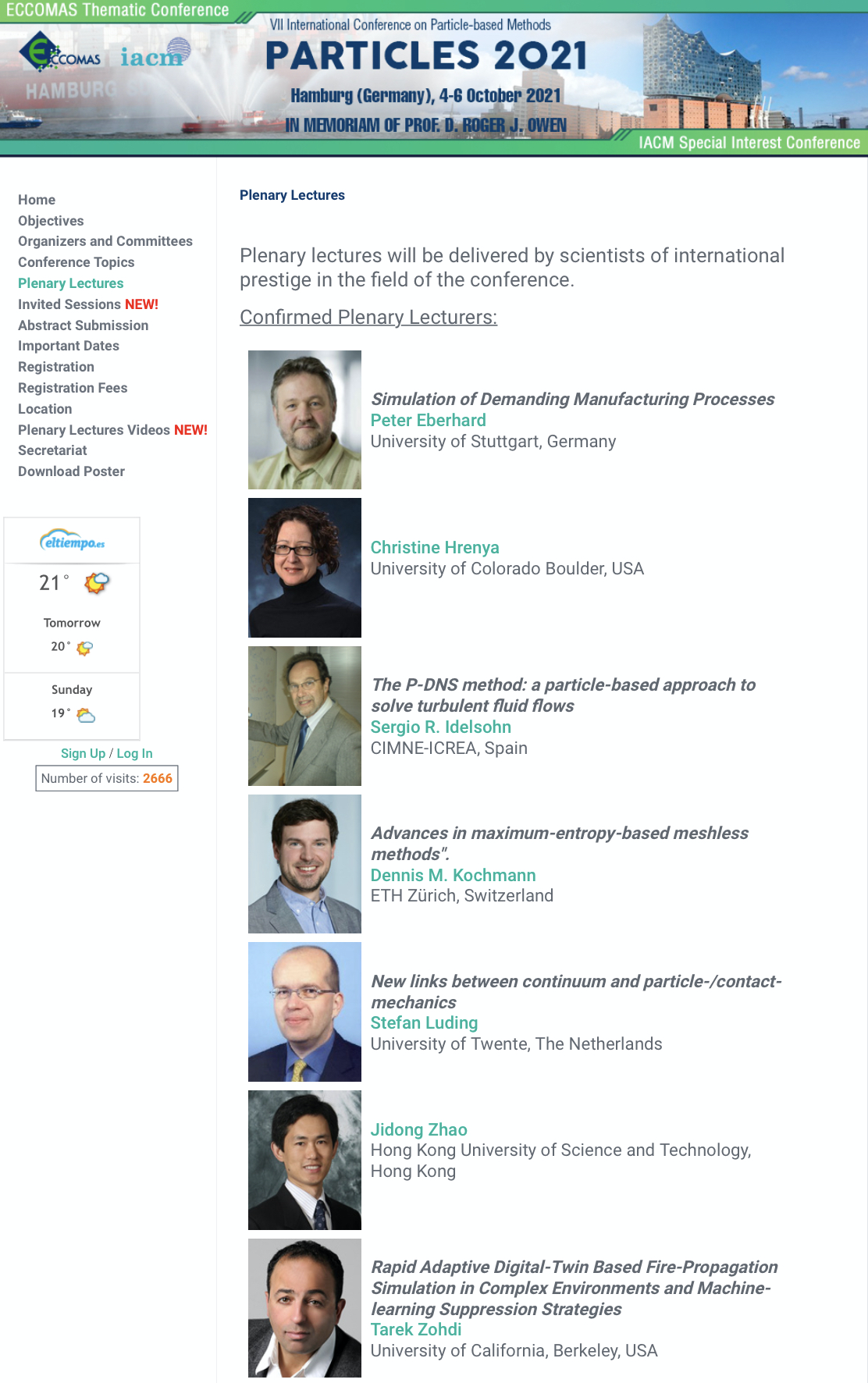 Invited plenary keynote for PARTICLES 2021
Jidong has been invite to give a plenary lecture for the upcomging PARTICLE 2021 conference to be held in Hamburg, Germany, 4-6 Oct 2021.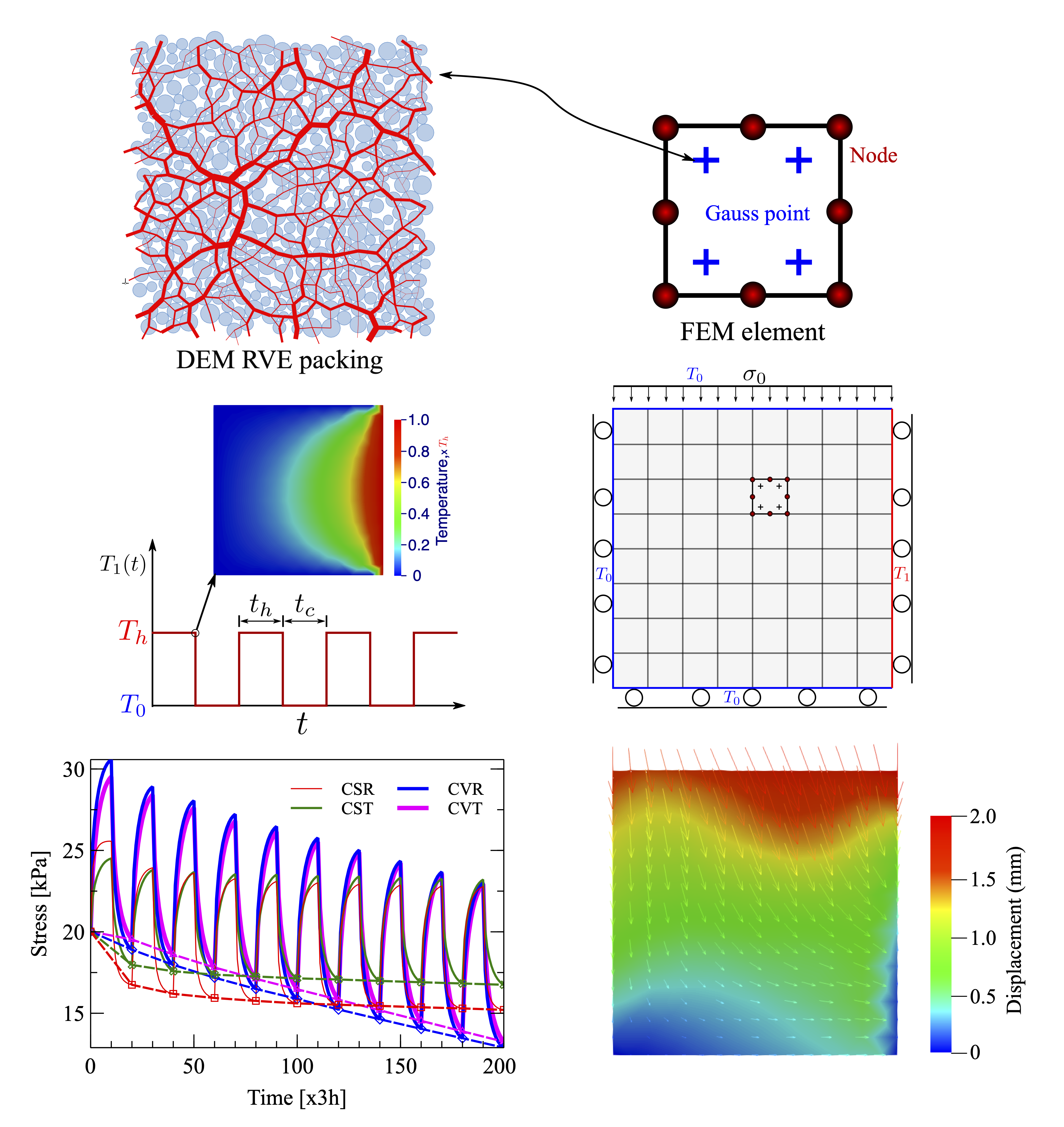 [New Paper]Thermo-mechanical multiscale modeling
New paper by Shiwei on multiscale modeling of thermo-mechanical behavior in Granular Media has been accepted by Computer Methods in Applied Mechanics and Engineering. We couple dual FEMs hierarchically with DEM considering grain contact heat conduction at shared Gauss Points to solve BVPs.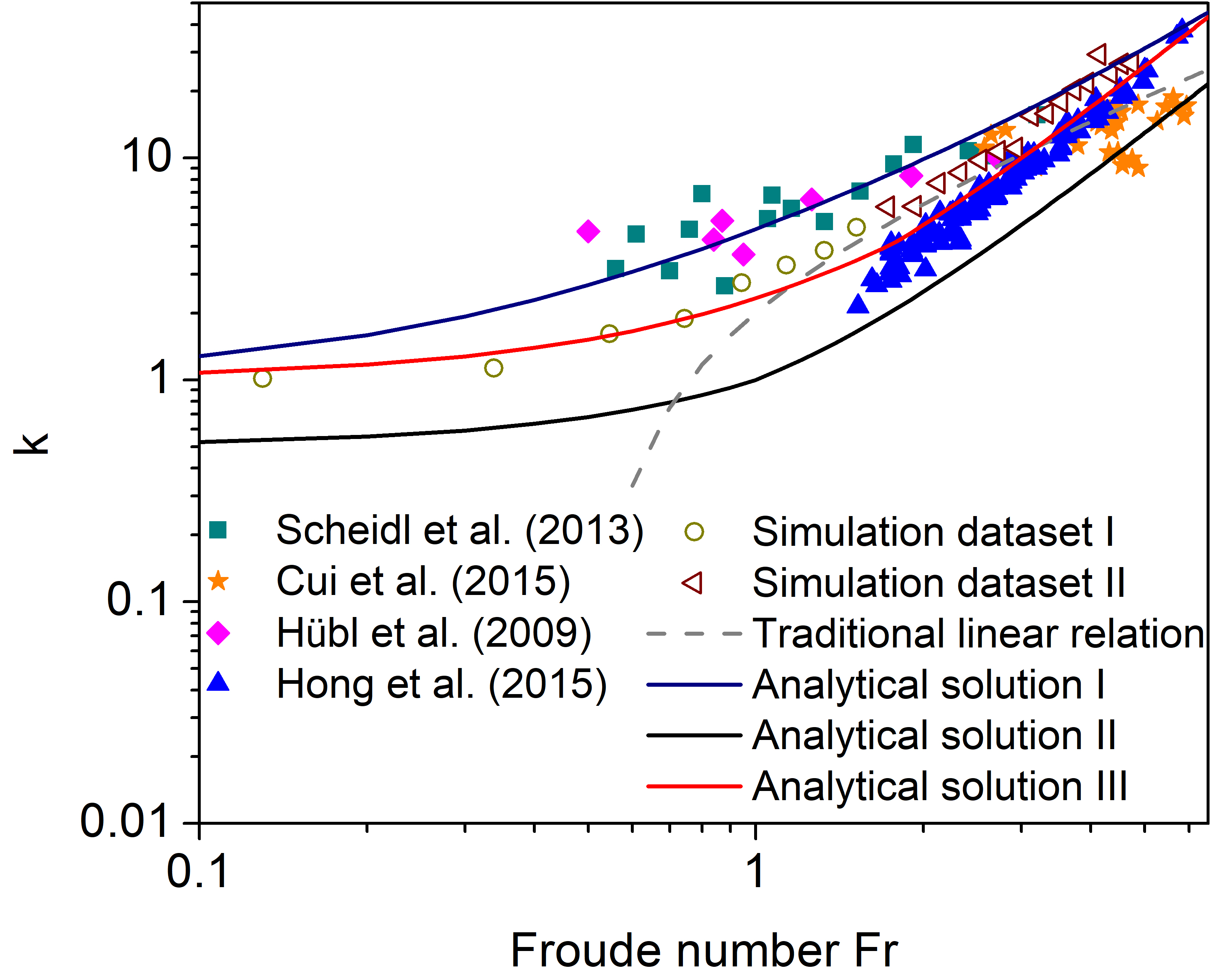 New debris impact model
We derived a new peak impact model for debris flow resisting barrier design, including both dynamic and static contribution. Model validated by experimental, field & CFD-DEM simulation data. This is a collaborative work by Xingyue (now EPFL), Jidong and Kenichi (UC Berkeley) recently accepted by Geotechnique (Read paper).

HKPFS Award
Lab member, Tao YU, has been awarded a prestigeous Hong Kong Ph.D. Fellowship (HKPF). The Hong Kong PhD Fellowship Scheme (HKPFS) aims at attracting the best and brightest students in the world to pursue their PhD studies in Hong Kong's universities. Over eighty percent of nominations by HKUST won the 2020 HKPFS. Tao will work on powder-based laser-melting 3D printing for his Ph.D.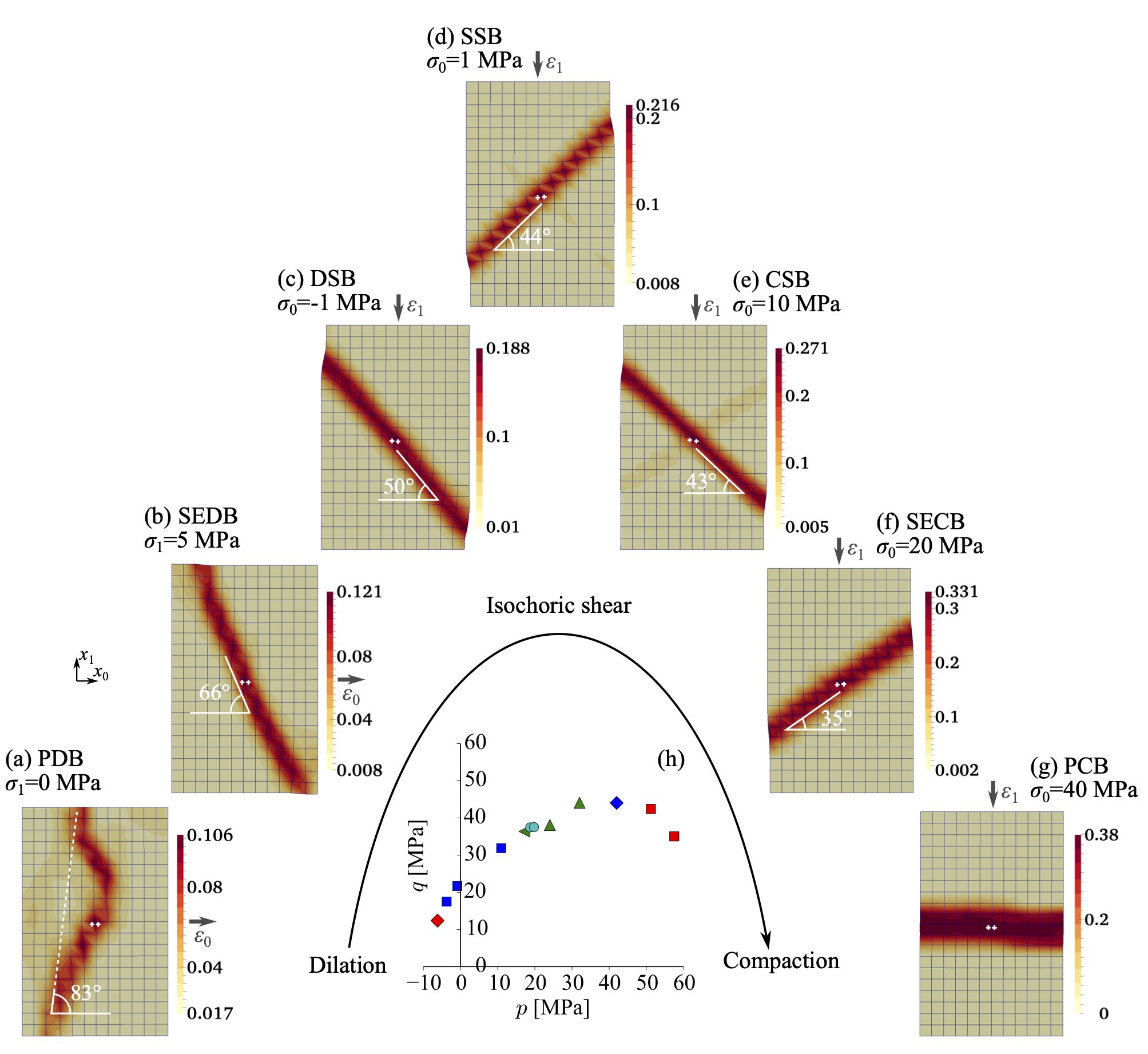 New paper on compaction band
New paper accepted by Rock Mechanics and Rock Engineering (Springer) on multiscale modeling of full spectrum of deformation bands in porous sandstone, from pure dilatant band, dilative & compactive shear band to pure compaction band. A new classifier defined & corroborated by cross-scale analyses.

Huanran joined Chongqing University
Huanran accepted an offer from Chongqing University of China and has joined the School of Civil Engineering under the prestigious "Hongshen Faculty Program". We wish Huanran all the best for his career.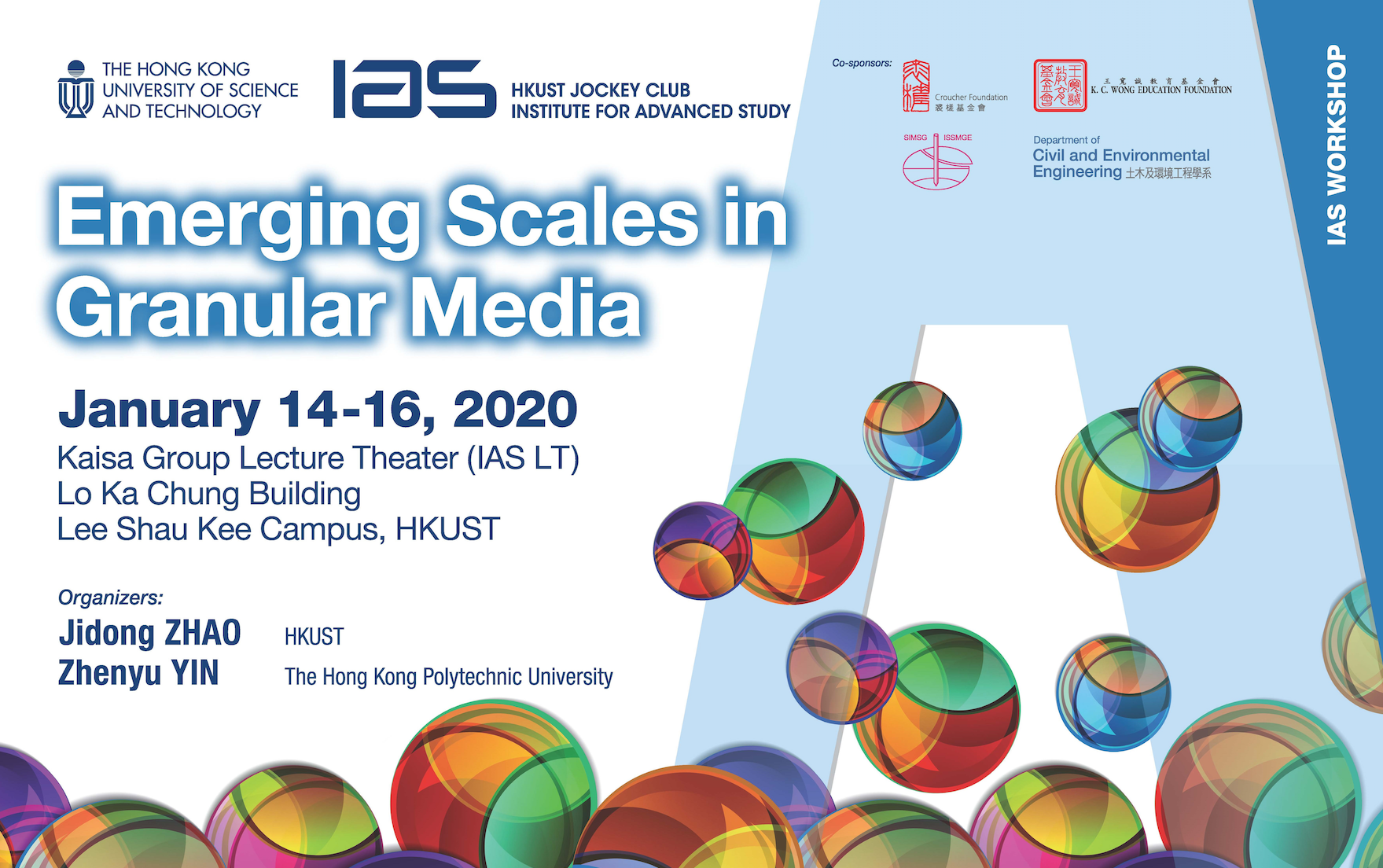 IAS International Workshop
The Lab has successfully held the IAS Workshop on Emerging Scales in Granular Media, 14-16 Jan 2020. It featured 41 invited speakers from France, UK, USA, Canada, mainland China and Hong Kong with 50+ audiences. The workshop was proudly supported by IAS of HKUST, Department of Civil and Environmental Engineering of HKUST, Croucher Foundation, K.C. Wong Education Foundation and TC105 Micro to Macro Geomechanics of ISSMGE.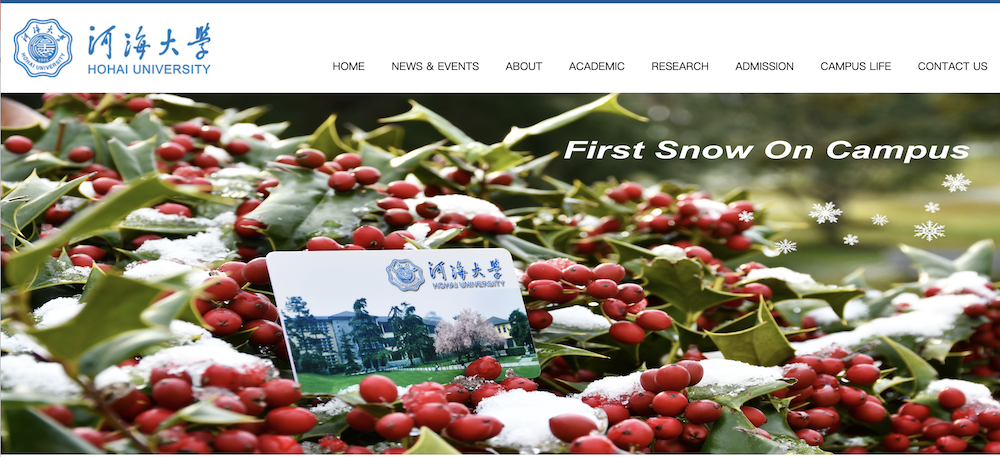 Xiusong won "1000 Young Talent Program" award (国家青年千人) and became Professor at Hohai
Xiusong was awarded the 2019 "1000 Young Talent Program" (国家青年千人) and has left HKUST to assume his professorship at Hohai University. He will continue his collaboration with the Lab on a GRF project. Well done Xiusong and best of luck for your career at Hohai!.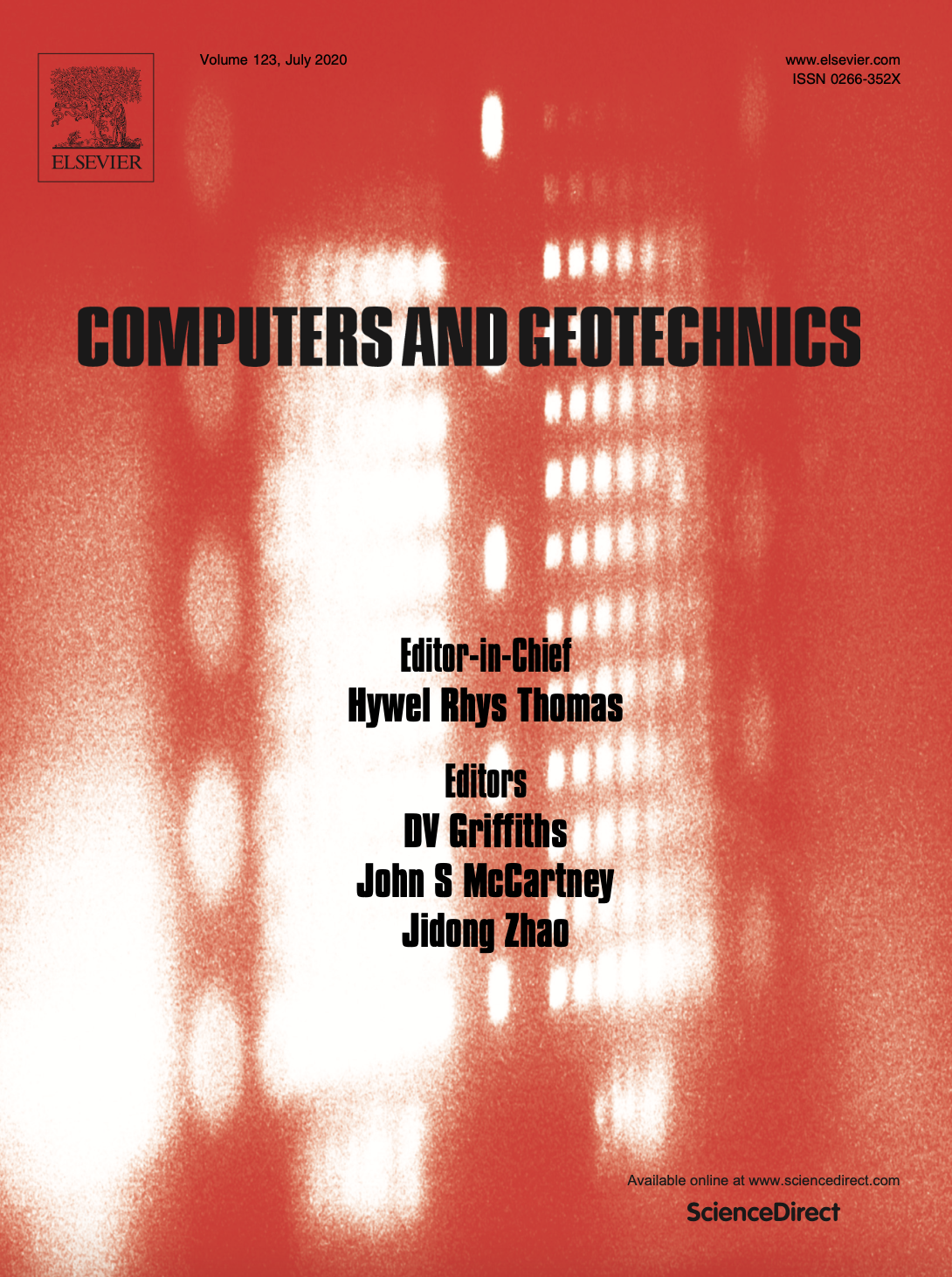 New Editor for Computers and Geotechnics
Jidong has assumed duty of co-editor for Computers and Geotechnics, a Q1 Elsevier journal of over 35 years history.
2019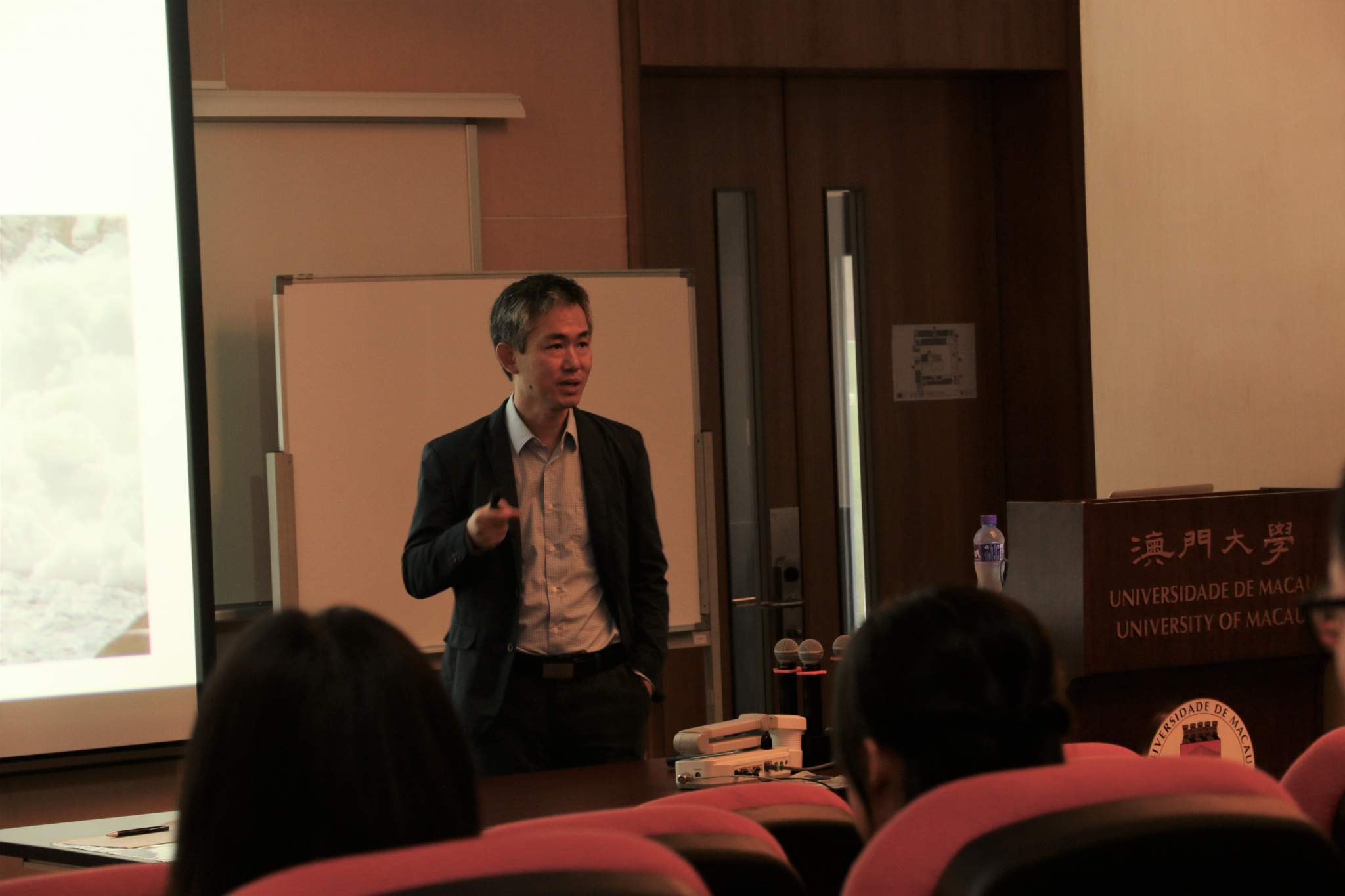 Jidong gave IAPME seminar at University of Macau
Jidong was invited to give an IAPME seminar at the University of Macau on 30 Dec 2019. He appreciates the kind invitation and hospitality by Prof Zongjin Li and Prof Guoxin Sun. His talk was hosted by Prof Hannah Zhou of the Department of Civil and Environmental Engineering at UoM.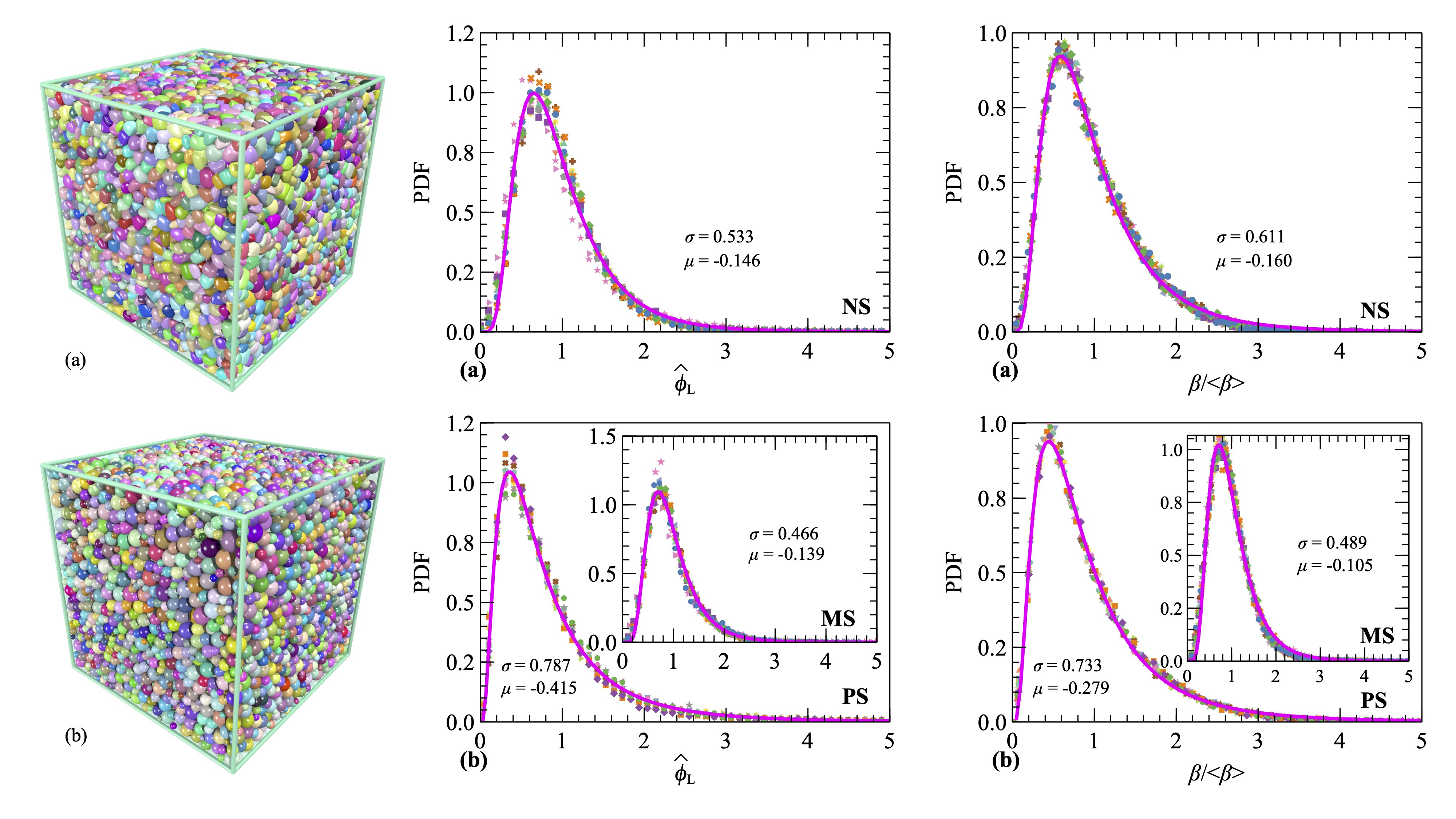 Structural universality in granular media
New paper by Shiwei accepted by Physical Review E. We quantified persistent structural signatures of granular packings under shear using radial distribution function & set Voronoi tessellation. Solid fraction & local anisotropy found to follow inverse Weibull & lognormal distributions.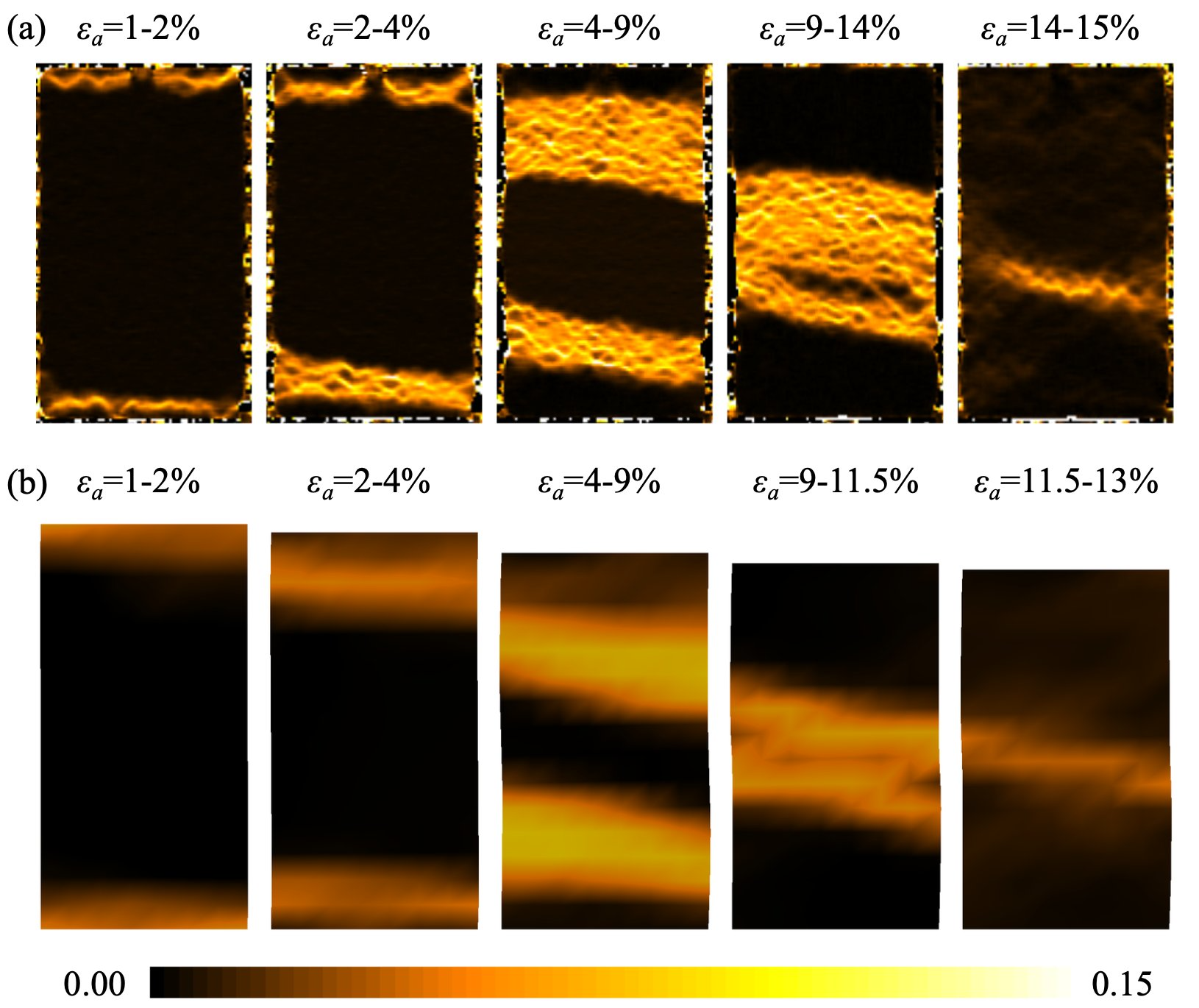 [New Paper]Compaction front in limestone
New paper accepted by Acta Geotechnica shows multiscale modeling of compaction fronts (b) in Tuffeau de Maastricht, a high-porosity limestone, match remarkably well with X-ray CT observations (a) - a recent collaborative work with Cino Viggiani of Grenoble.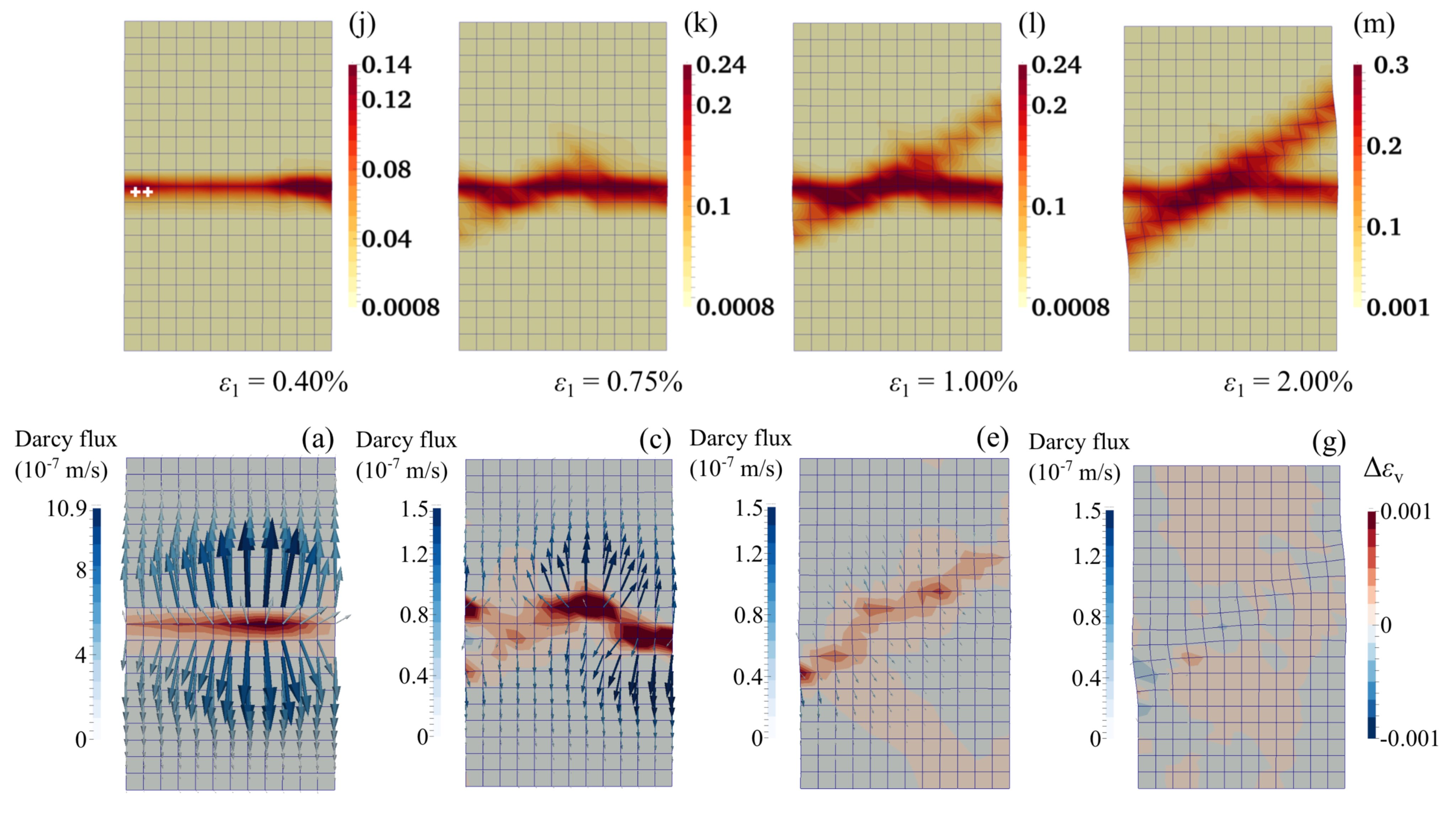 [New Paper]Compaction band and pore fluid
New multiscale paper by Huanran accepted by Engineering Geoloogy shows excess pore pressure can result in transitional evolution of deformation band patterns in saturated sandstone, e.g., from compaction band to shear band as shown above. We demonstrate that the classic effective stress in soil mechanics should be counted as an important state variable in conjunction with porosity in the study of compaction bands for saturated sandstone.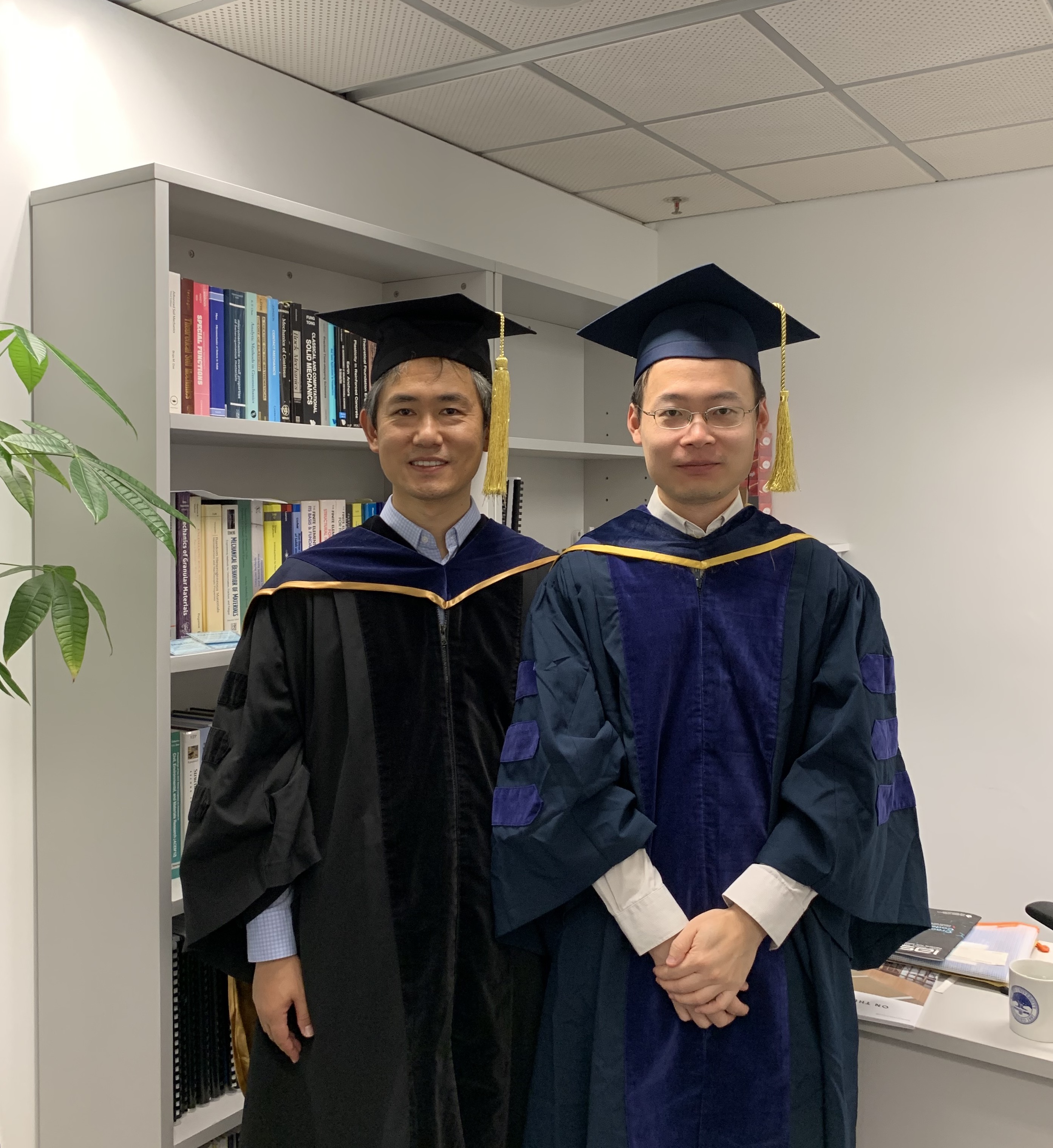 Fan officially becomes Doctor
Fan on his congregation day to receive his Ph.D. and can officially put a "Dr." before his name now. Congratulations Fan!.

Weijian on research exchange to UC Berkeley
Weijian has started a 6-month research exchange to Prof. Kenichi Soga's group at UC Berkeley working on a joint project on multiscale modeling of large deformation problems in geomechanics.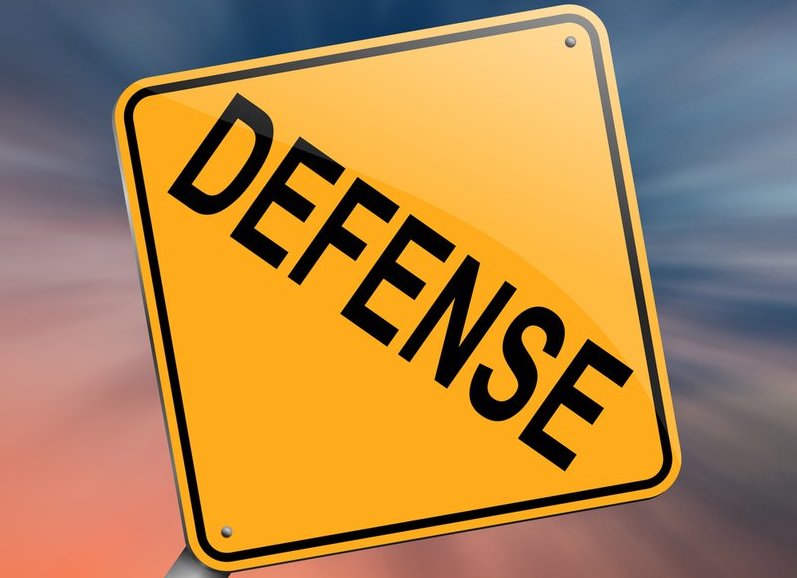 Zhijie defended his M.Phil. thesis
Zhijie has successfully defended his M.Phil. thesis and will obtain his master degree soon. Congratulations Zhijie!.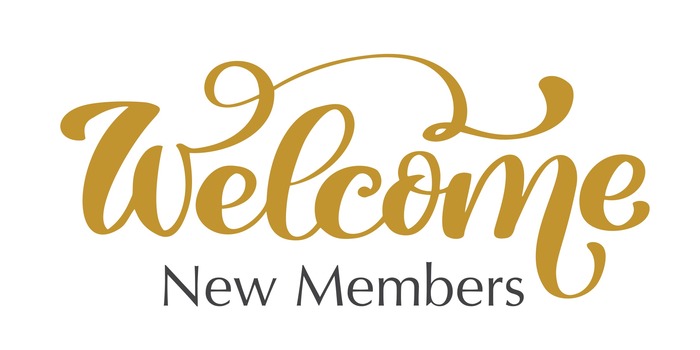 New Lab Member
Our geomechanics lab warmly welcomes the addition of a new member, Tao YU, as a research student. Tao was a top graduate from Southeast University, China, collecting all major awards during his undergraduate study. He will work with me on multiphysics modeling of 3D printing.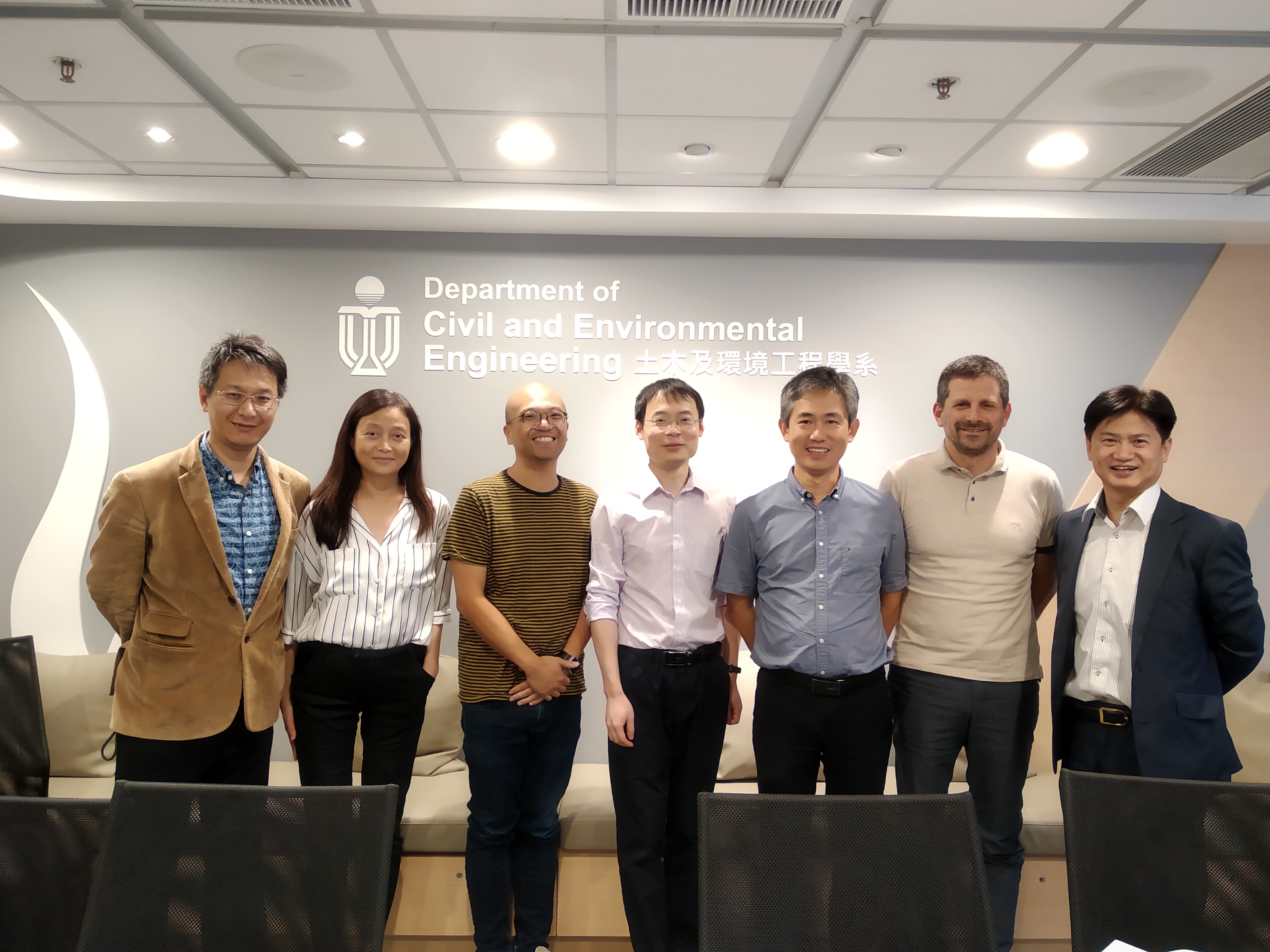 Fan defended his Ph.D.
Fan (middle) has successfully passed his Ph.D. thesis examination and will be granted with a doctoral title in the coming Nov's congregation. Well done and congratulations, Fan! He will stay in the group for a brief time as a postdoc fellow while exploring all opportunities. Above is a group photo of his thesis examination committee after his defence.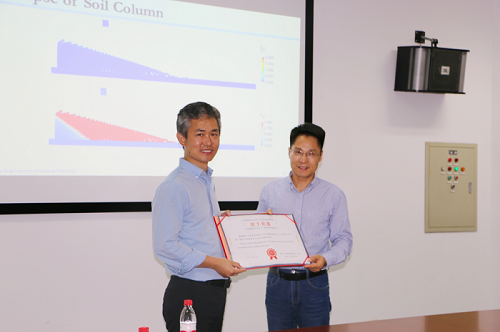 Jidong gave talks in Beijing and Hangzhou
Jidong has been invited to give a talk at Beijing Jiaotong University on 19 June 2019 hosted by Prof. Guoqing Cai. He also gave the 34th Lecture in Geotechnical Forum (岩土论道) in the Center of Coastal and Urban Geotechnical Engineering at Zhejiang University on 21 June 2019. The talk was invited by Prof Zhongxuan Yang and Dr. Ning Guo. Had some really stimulating discussions with faculty members and students in both schools after my talks.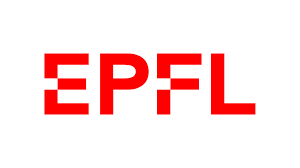 Xingyue joined EPFL as Postdoc
Xingyue has left the Lab and joined Prof Johan Gaume's SLAB at EPFL working on challenging snow avalanche simulations. Best of luck, Xingyue!.
Huanran and Xingyue presented conferences
Huanran attended the 5th International Workshop on Rock Physics (23-26 April 2019, Hong Kong) and gave a poster on compaction band simulations. Xingyue gave a talk on debris flow simulations at the International Conference on Silt-road Disaster Risk Reduction and Sustainable Development held in Beijing from 11-12 May 2019.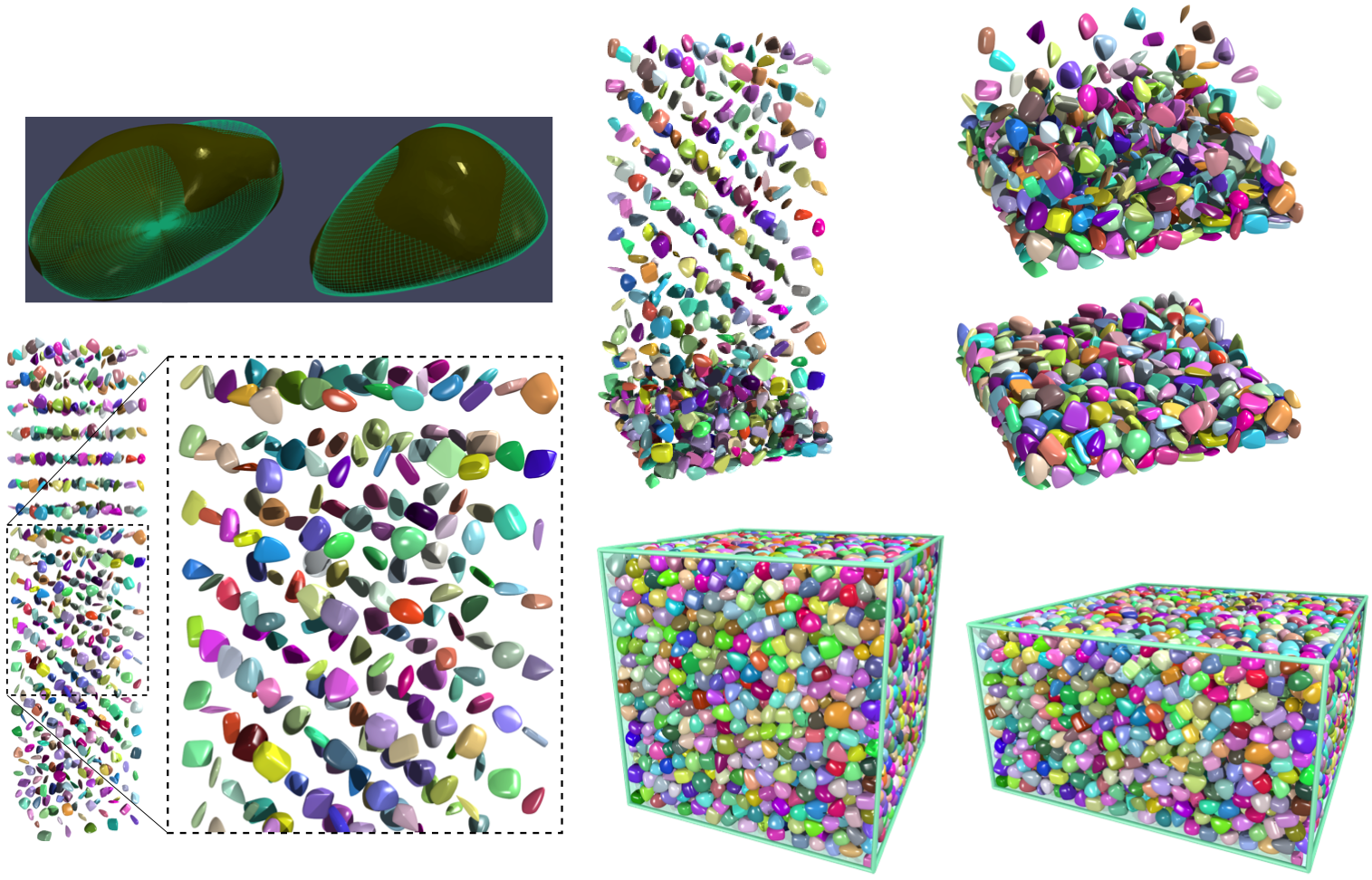 Poly-superellipsoids for DEM
Shiwei has developed a new methodology on DEM modeling of granular particle shapes based on poly-superellipsoids. The new approach offers a unified mathematical description of 3D poly-superellipsoidal surface for representation of realistic granular particles, which is shown to be versatile and effective in reproducing major shape features (such as elongation, flatness, angularity and asymmetry). This description is further combined with novel optimization techniques based on hybrid Levenberg-Marquardt (LM) and Gilbert-Johnson-Keerthi (GJK) algorithms for efficient and robust contact detection in DEM modeling. The study has been accepted for publication in NAG. (read paper).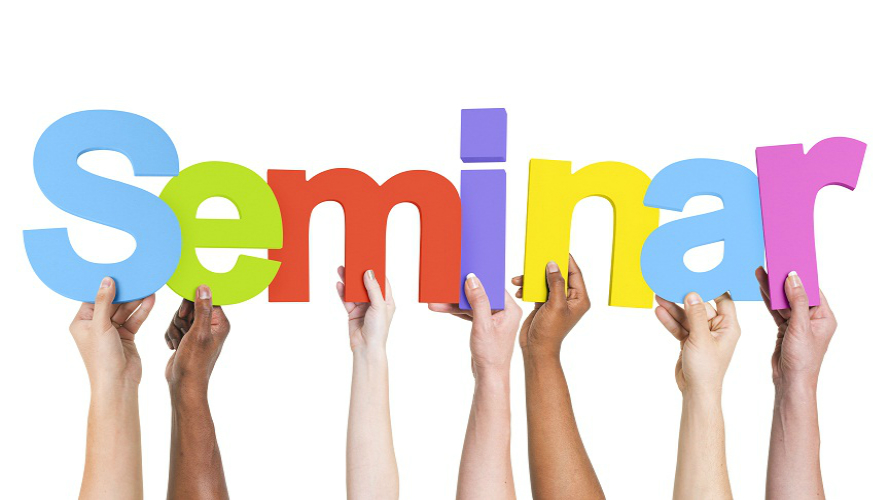 Prof Xikui Li of Dalian University of Technology visited the Lab
Prof Xikui Li of Dalian University of Technology, a pioneer in computational granular mechanics in China, visited HKUST and the Geomechanics Lab from 6-9 May 2019. He gave a talk on "Concurrent Computational Homogenization Method for Saturated Granular Materials" at the Department and engaged stimulating discussion with the Lab members.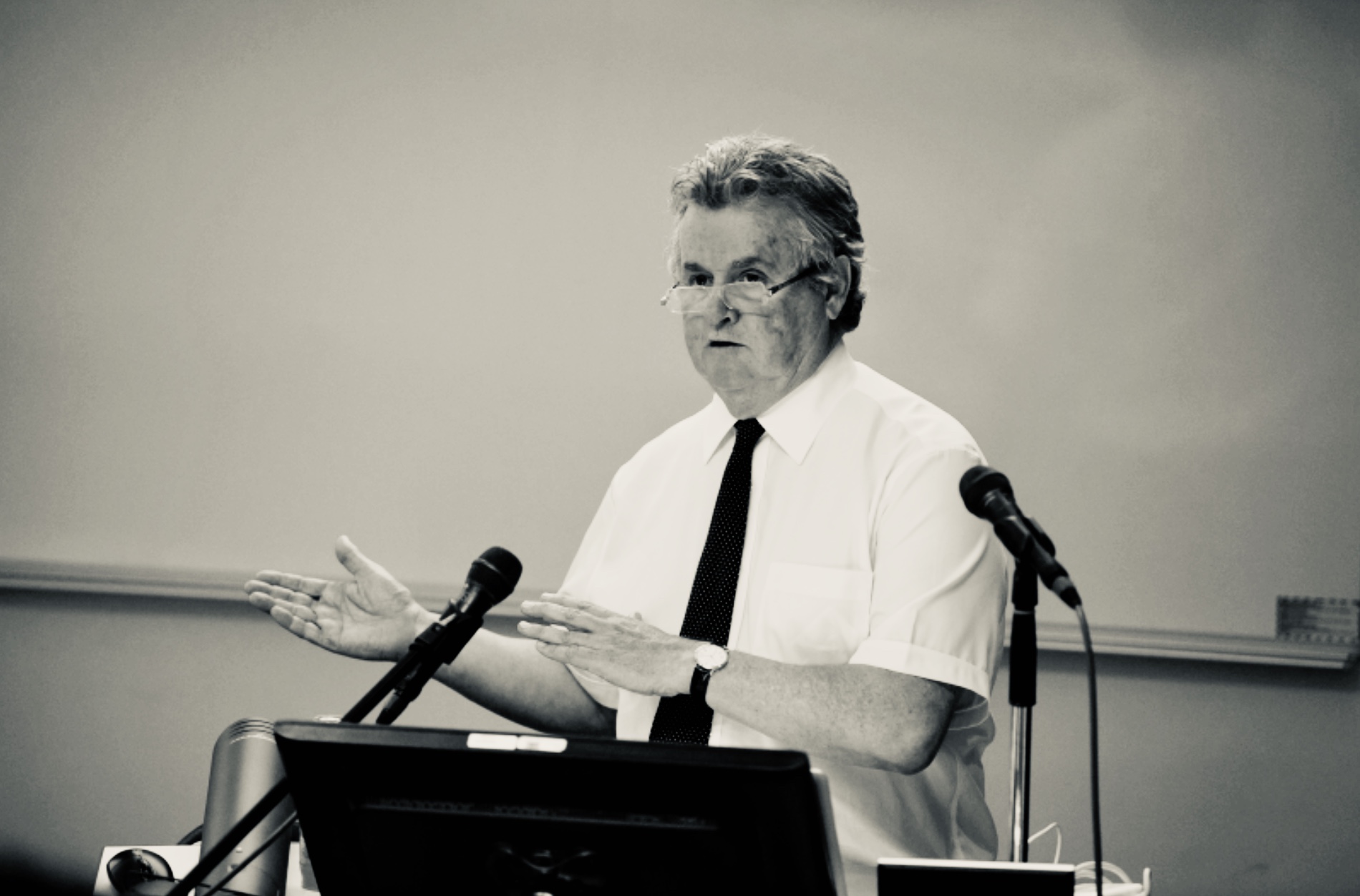 Geotechnical giant Prof Scott W. Sloan passed away
Deeply shocked and saddened by the sudden passing of Prof. Scott W. Sloan, Laureate Professor of Australia, FRS, FREng, FAA, FTSE, 51th Rankine Lecturer. The geotechnical community sadly loses one of the finest, prominent authority and giant in computational geomechanics who was internationally known by his many original, pioneering contributions on computational limit analysis, mesh generation and explicit stress integration algorithms. Personally, Scott has been such a supportive and inspiring mentor over my 5-year stay at Newcastle, and has never hesitated to offer help after I relocated to Hong Kong. Fond memories over his last visit to HKUST in Oct 2017 are still vivid. Thank you Scott! You are missed.

Associate Editor for J. Eng. Mech. ASCE
Jidong has been nomiated by the editor-in-chief of ASCE Journal of Engineering Mechanics and approved by Board of Governors of EMI to join the Editorial Board of JEM as an associate editor. He is grateful for the strong support from the EIC and BOG members and will work hard to serve the community.

Jidong gave invited lecture in Germany Workshop
Jidong has been invited to give a talk at the Chinesisch-Deutschen Zentrum für Wissenschaftsförderung (Sino-Germany Science Center, 中德科学中心) Workshop on "Granular Phase Transitions" held in Kloster Banz, Germany, from 14-17 April 2019. It was a nice experience mingling with experimentalists and theoreticians working on granular flow in micro gravity relating to space exploration. Appreciate the full support provided by Chinesisch-Deutschen Zentrum für Wissenschaftsförderung.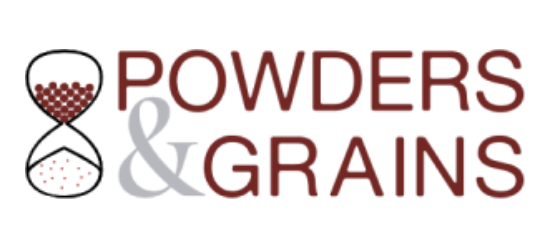 Jidong invited as keynote speaker for Powders & Grains 2021
Jidong has been invited as one of 11 keynote speakers at the 9th International conference on Powders and Grains to be held in Buenos Aires, Argentina, 2021. Since 1989, the Powders and Grains Conferences held every four years and have become a major event gather active researchers and practitioners working on all areas relevant to powders, grains, and granular media. It holds a tradition of single plenary session for all audiences. The keynote speakers were nominated and voted by the scientfic committee and members of the AEMMG (Association pour l'Etude de la Micromécanique des Milieux Granulaires).

Jidong presented talk at Lorentz Center
Jidong has been invited to present a keynote talk at the 2019 Lorentz Center Workshop on "Granular Matter Across Scales" which gathered a total of over 40 researchers from both engineering and sciences working on granular matter. It features half-day talk and half-day discussion for its 5-day conference. The discussions were really intensive and deep. It was quite a unique experience.

Ke SHI won Hong Kong PhD Fellowship
Current Lab student Miss Ke SHI has been awarded a prestigious Hong Kong PhD Fellowship (HKPFS). The HKPFS is a scholarship scheme funded by Hong Kong government to attract the brightest students from around the world to study in Hong Kong towards a PhD. It is highly competitive, with only around 250 awards each other for all disciplines of Hong Kong universities. The awardee of HKPFS receives a generous scholarship of HK$25,000 per month plus $12,000 conference travel support for four years. HKUST will provide an extra entrance award of HK$40,000 for each sucssessful awardee. For more information of the HKPFS, please visit the: HKPFS official website.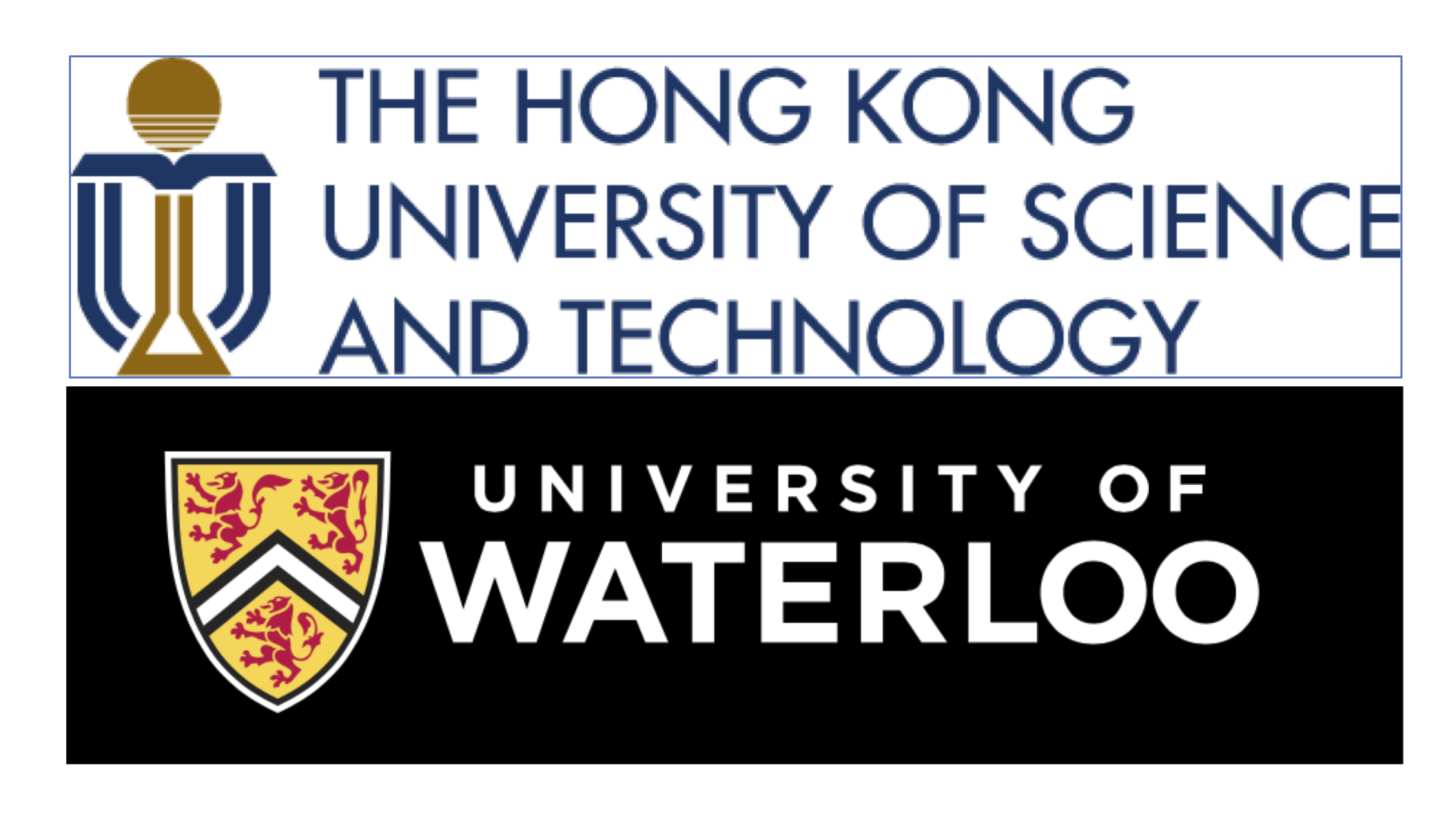 Joint HKUST-Waterloo PhD position for 2019/2020
The Geomechanics Lab has an opening of PhD position in the coming 2019 or 2020 under the HKUST and University of Waterloo (Canada) Joint PhD Program scheme. Successful candidate admitted to this scheme has the chance to study two years at HKUST and two years at Waterloo, the top university in Canada, with a final thesis for two PhDs from both universities. The candidates should be of caliber of HKPFS (and may apply for HKPFS to sponsor your joint program study too). The PhD topic will be on multiscale, multiphysics modeling of gas shales. please contact Jidong as soon as possible to explore the possibility.

Jidong joins editorial board of NAG
Jidong has been invited by chief editors of International Journal for Numerical and Analytical Methods in Geomechanics (IJNAMG) to join its editorial board as a member. IJNAMG is widely considered one of the top journals on geomchanics publishing top-quality, rigorous and innovative research on the frontiers of geotechnics and geomechanics. It has a prestigious editorial board . The researches of this board collectively represent the major breakthroughs and achievements in geomechanics and geotechnical engineering for the past 50 years or so. It is really a great honour and previlege for Jidong to join this board and work with these leading researchers to promote geomechanis research.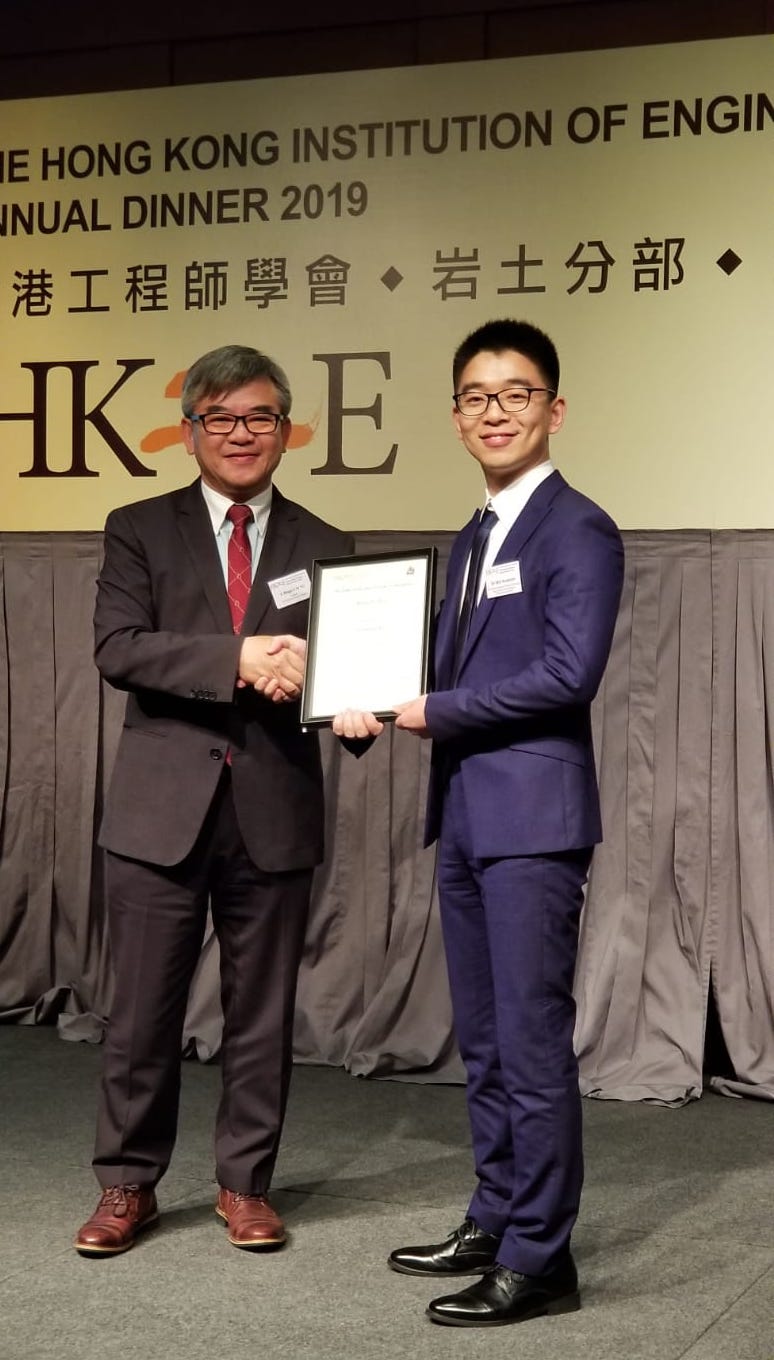 Huanran won Ringo Yu Prize for Best PhD Thesis
Huanran has been selected to receive the 2018 Ringo Yu Prize for Best PhD Thesis in Geotechnical Studies. This award was established by HKIE Geotechnical Division to commend the best PhD thesis in geotechnical studies in Hong Kong. The following is Huanran receiving the award during the award ceremoney in the 2019 HKIE Geotechnical Division Annual Dinner on 22 March 2019.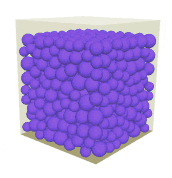 Grain breakage - a new way to model
Grain crushing is important to multiple engineering disciplines. We have developed an exciting new approach based on hybrid Peridynamics and Physics Engine to simulate grain crushing more objectively (crushing criteria) and realistically (shape). We use Peridynamics to treat the crushing of each individual grain, and allow Physics Engine to effectively handle irregualar grains in an assembly during the crushing process. The following animation captures the continuous crushing process by our new method for a typical 1D consolidaiton test. The work is done by Fan (Zhu) as part of his Ph.D. thesis. It has been accepted by Computer Methods in Applied Mechanics and Engineering ( See a preprint here ).